Trento, 17 April 2019
Giannelli: "If we want this victory, we have to work harder"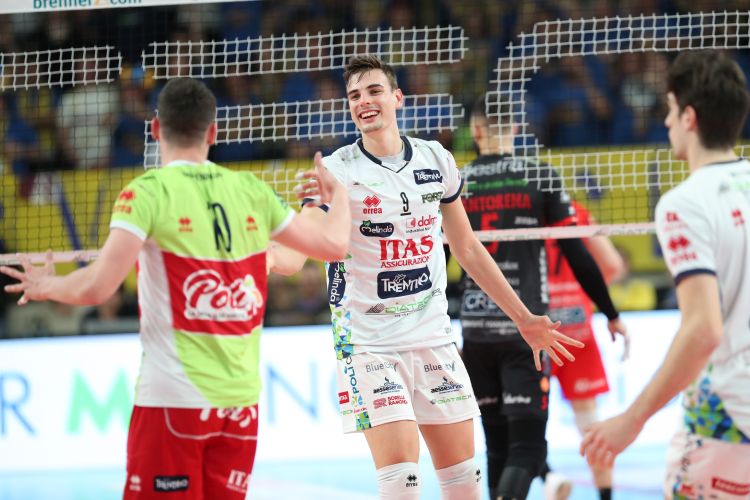 The day after the 160 minutes of match 1 of Play Off Championship 2019 Semifinal, Itas Trentino comes back at BLM Group Arena, ready for a session of stretching and weight-lifting, initially without training with the ball. If you want to see our players during a technical-tactical training you will have to wait until the late morning of Thursday: that will be the last training session before departing for Civitanova in the early afternoon.
On Friday 19th of April at 20.30, in the region of Marche, it will be the turn for the second match of this number, where the World Champions will try and achieve the success at Eurosuole Forum (that they never achieved in the eight previous official matches), reaching in this way a tie.
"During match 1 we were not able to seize several occasions in order to take the lead, and we feel sorry for this – explained the Captain Simone Giannelli – . Yet we have to move forward and be focused on the second challenge, because in a 5 match competition we still have the possibility to catch on. We will go to Civitanova and try to show everything we have built during this season, namely a lot, but if we want to beat Cucine Lube we still have to work harder".
Match 2 will be live on RAI Sport + HD and Radio Dolomiti.
Trentino Volley Srl
Press Office