Trento, 11 May 2019
Candellaro: "Trentino Volley can launch a new round"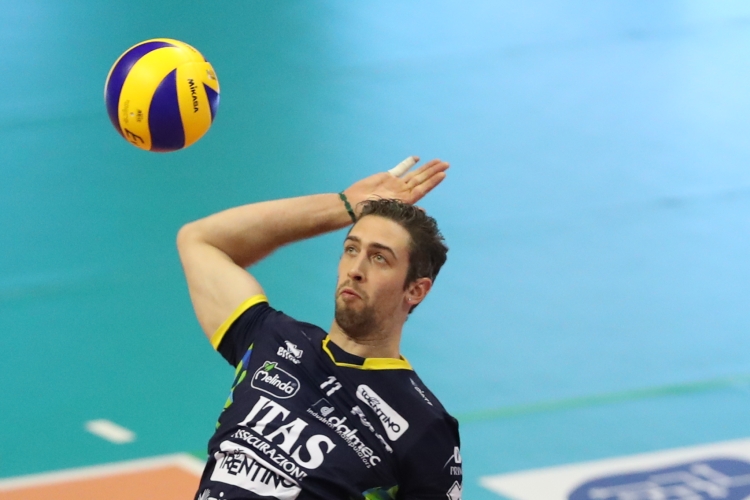 Holiday's over for Davide Candellaro. The middle-blocker from Veneto will join the Italian National Team in Rome on Sunday night for a period of trainings towards Volleyball Nations League 2019, two weeks after the end of his first season with Trentino Volley. Sixteen other players will join the gathering and among them are Oreste Cavuto and Gabriele Nelli. The first official test match will be on May 23rd in Cagliari versus Japan (which will be played again the day next as well).
"I'm ready to start my summer with the Italian National Team. I'll bring with me all the many positive things I experienced during my first season in Trento – explained Candellaro on Trentino Volley Tv - . It has been a year full of victories and above all, this group played many good matches; we would have preferred to end this season with a better ranking position but sport is like this and we surely have to accept the result which saw us being eliminated in the Play Off Scudetto semi-finals. In particular, in my opinion achieving the second position in the ranking means much more than what people think, because it enabled us to qualify for the next edition of CEV Champions League; Having the possibility to participate in that competition again is a pleasure and a pride for us and we are very happy for our participation this season, also because we wanted to demonstrate that we were able to success."
"Personally, I lived a very special season, which was different from the previous ones - added Candellaro - . I could sense new emotions and above all I found a perfect understanding with the rest of the team, which influenced positively my performance. For this reason I will be happy if this roster doesn't change much next season. We can still improve, together. Good results are not taken for granted but I am confident".
Trentino Volley Srl
Press Office