Trento, 15 May 2019
Fourth year of post-championship training: from Monday fifteen players back to training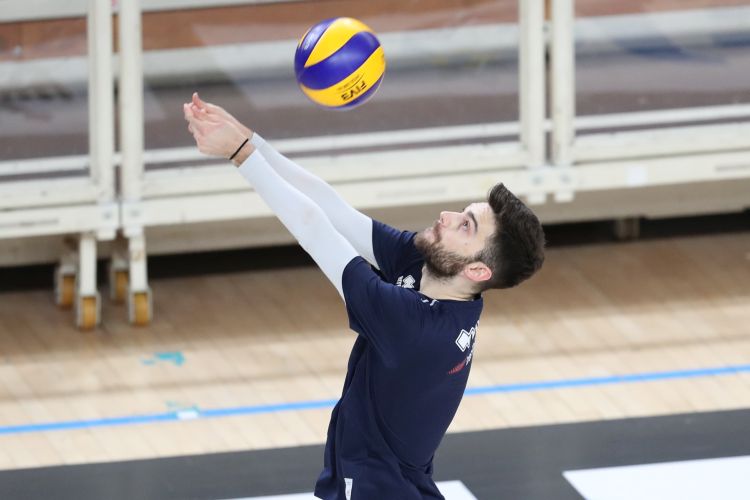 Starting from Monday 20th May the lights of the BLM Group Arena will shine again for Trentino Volley. Less than a month after the latest official appointment of the 2018/19 season, Trentino Volley will be back to training, starting the fourth edition of the post season project, that will bring the majority of the players back to the gym (mostly those who are Under 25) that the Club launched in the past years thanks to the precious work done by its Youth Sector. As was the case in the same period of 2018, around fifteen players will meet at the BLM Group Arena and at the Sanbapolis Arena (building that will be used when the first one will not be available) to train for four weeks; the coach Angelo Lorenzetti will personally follow the training sessions, in this way he will be able to take care of many talents (including also the middle hitter Cortesia and the spikers Mazzone and Cristofaletti) and allow them to keep working in the gym during a usually schedule-free period. The plan of the opening week will propose two training sessions in the weight room, led by the physical trainer of Itas Trentino Guazzaloca and four with ball, that will be done also with the Assistant Coaches Petrella and Boninfante, the physiotherapist Russo and the Technical Chief of the Youth Sector Conci.
"The post season trainings of Trentino Volley continue also this year in order to offer a continuity for those who worked with us during the season that just came to an end, but not just this – explained the coach Angelo Lorenzetti - ; this project was created to examine the players that are owned by the Club and that played the last SuperLega championship elsewhere, Serie A2 or Serie B and also to offer the opportunity, to those who are interested, to keep working during a period that is usually dedicated to resting. Among our purposes there is, in fact, the will of enlarging the now available group also with members from other teams, obviously in accordance with these Clubs, that would like to keep training".
Those who are interested can directly contact the Team Manager of Trentino Volley Riccardo Michieletto (project supervisor) writing an email at riccardo.michieletto@trentinovolley.it.
Trentino Volley Srl
Press Office