Trento, 16 May 2019
President Mosna: "Volleyball generates a contagious enthusiasm here in Trento"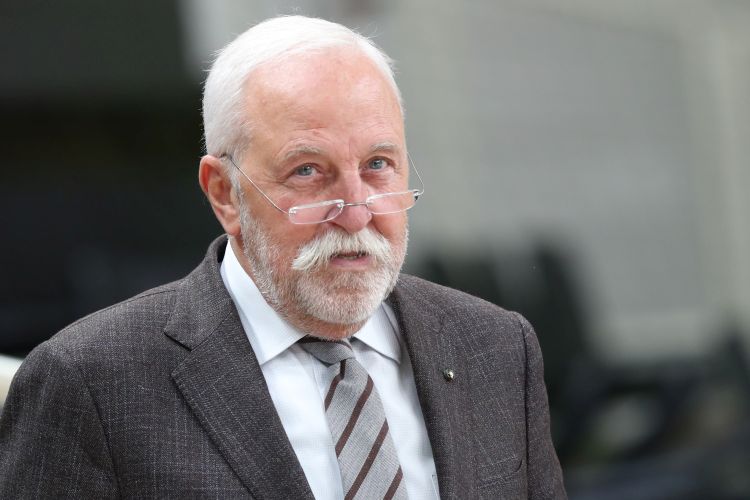 The next May 23, Trentino Volley will turn nineteen. Today, during the TV show "Mattina insieme", broadcast by Trentino TV, the President Diego Mosna has remembered the history of the Company that he founded in the spring of 2000.
"I remember well that May of nineteen years ago - he explained after the question of the presenter Antonella Carlin - ; at the time I was already passionate about volleyball and followed the Volley Mezzolombardo. At that time I was encouraged by friends like Massimo Dalfovo and Alberto Ciurletti and later also by Edo Benedetti to embark on a new sporting adventure. On the horizon, there was the possibility of acquiring A1 Series rights from Ravenna and starting a new route for regional volleyball. It was an ambitious project, not a simple one, but I told myself that there were no reasons not to try. The enthusiasm that generated this choice throughout the province was contagious and still is. I never regretted having taken that step; I would do everything, including mistakes, because those allowed us to become what we are. I have no particular regrets and I still work to ensure a future for this club. I believed in it first, convinced that the idea was valid and, even when there were doubts over the years, I tried to give confidence and certainty ".
"During these nineteen years of Trentino Volley activity I collected so many unforgettable memories - continued President Mosna - , but the most important are surely related to the victories of the first championship in 2008 and last in 2015. Victory of the 2018 World Championship has been beautiful. It was a key passage in our history, because it allowed us to remain in the most beautiful tournament in the world and above all made us understand the mistakes made. It helped us to grow, inspiring our journey that over time has become increasingly important. This Club has a strong territorial and social connotation; it also shows what we do every year with the youth sector, one of the best in Italy and Europe which, in addition to producing top athletes also for the national team, allows us to make our relationship with our region even better ".
"The work of the General Manager Bruno Da Re has given a boost to Trentino Volley - emphasized Mosna - , offering a definitive success at a high level also from the society point of view. His style offered a very important imprint, allowing us to look more and more like the Sisley Treviso in which he had worked for many years and which has always been a model for us to take an example from. Next season will be the twentieth; we want to face it with our competitive training, but we would like to celebrate the anniversary also with something special. We have several ideas, including a celebratory game shirt. We are talking about it these days".
Trentino Volley Srl
Press Office