Trento, 18 May 2019
Post season activities will start on Monday, Lorenzetti: "This will be a time of growth"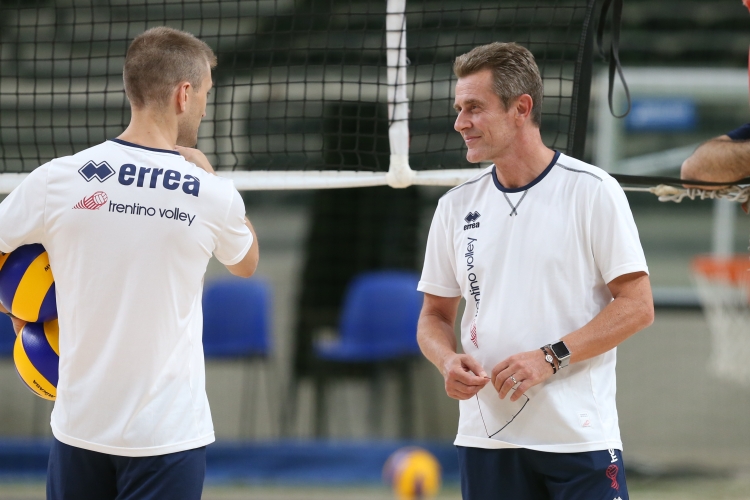 Trentino Volley's post season activity will start on Monday 20th May afternoon at BLM Group Arena. A group of a dozen of Under 25 players coached by Angelo Lorenzetti and his staff (the number of players will increasing during next weeks) will start a training programme scheduled by the yellow-blue Club for this time of the year, usually without official matches for the ones who are not gathered from their National Teams.
A diverse series of players mostly made of Trentino Volley's players will therefore respond to the call, among them will be: Codarin, De Angelis, Mazzone and Cristofaletti.
"The calendar of our sport provides for a long pause for all the ones who end their SuperLega, Serie A and Serie B championships in April and will restart their training in late August if they're not gathered by their National Teams – confirmed the coach to Trentino Volley Tv - ; this initiative, which has been promoted by our Club for four years, offers us the chance to keep training players who would otherwise stop their physical activity and to verify their physical and technical shape. Living our daily volleyball in gym in late May as well will be a pleasure and a chance of growth at the same time, because we'll have the occasion to better know every present player even from a human point of view. The project provides for four weeks of diversified trainings, since the group will keep changing and changing depending on every single player's availability. Every boy will have the chance to improve his individual technique through a personalized programme that we will carry on day after day, listing to his requests while offering him a precise technical opinion".
"The arrival of Cebulj will offer us an alternative on high balls in a role such the one of third spiker in which is frequently asked to change players after every season – added Lorenzetti, referring to the first market activity of the yellow-blue Club - . Klemen is a very physical player and will surely be able to cover up some of our deficiencies showed from this point of view during the last period of the season".
Trentino Volley Srl
Press Office