Trento, 01 June 2019
Vettori: "We are a group that can still grow up a lot together"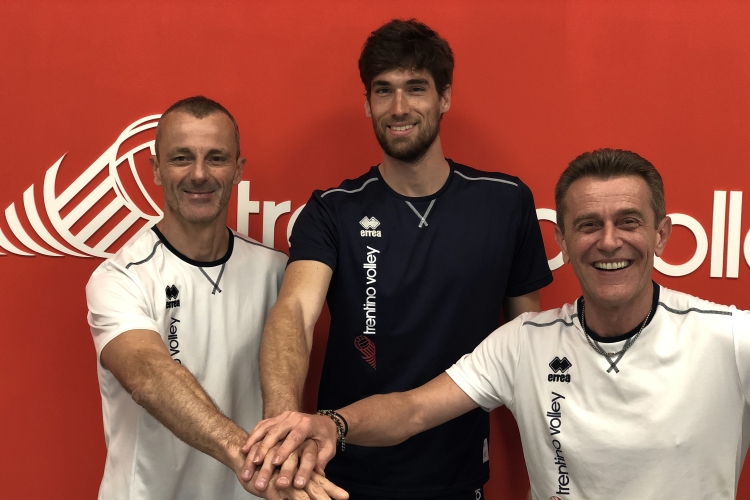 The one just started will be a weekend at the end of May to spend in Trentino for Luca Vettori. After a few weeks away, the opposite of Trentino Volley has in fact returned to Trento in the last few hours to do a few hours of physical work in the weight room, under the watchful eye of the Trainer Alessandro Guazzaloca, but also to experience the city during the fourteenth edition of the Festival of Economics.
"This weekend I will divide between the center and the BLM Group Arena - confirms the 28-year-old Emilian at Trentino Volley TV - ; I felt the need to go back to work in the gym but I was pleased to see these mountains again and listen to some speeches at the Festival. In the last few weeks I took a little break, now I'm here to get back on track. From the season just ended I think we can all collect a lot of useful information to learn something, especially for the upcoming season. The championship was very long and the playoffs, as usual, get immediately to the heart. The awareness that we were able to build during the year has certainly served us in times of difficulty. For the future we can and want to become even more combative".
"I am happy that the roster could change a little compared to the recent past - continued Vettori - ; I believe that each of us during the summer will find answers and motivations for the next championship, fueling the desire to grow. I will live another summer without volleyball, a precise choice that I also need to recharge my batteries but also to dedicate myself to what I will do when I decide to stop playing ".
Trentino Volley Srl
Press Office