Trento, 14 September 2019
Preparation, the fourth week of activities is over. Monday the resumption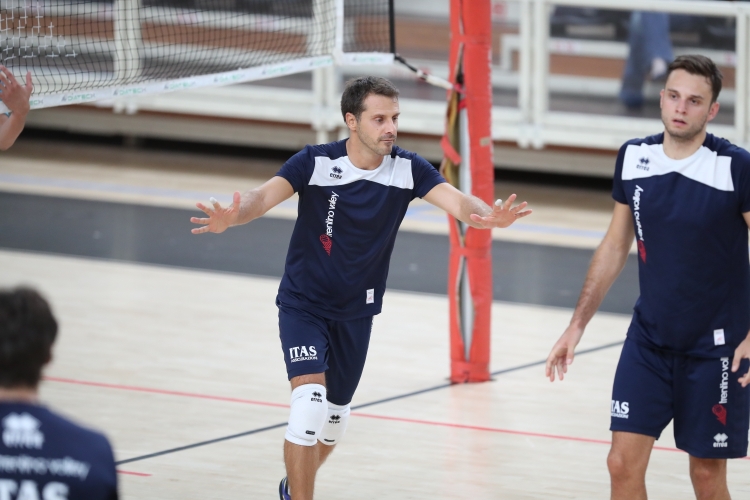 The fourth week of the pre-championship preparation 2019/20 of Itas Trentino ended with a two-hour training session in the weight room at the BLM Group Arena in Trento this morning. Just over a month after the first official commitment, the six players already available to Angelo Lorenzetti and his staff have intensified their work, which becomes more and more devoted to technique and tactics, but without neglecting the physical part. The two hours of joint training supported by the Invent San Donà di Piave (Series A3) on Wednesday have been very useful in order to take the stock of the situation and check the physical conditions of Daldello, Vettori, Codarin, De Angelis and Sosa Sierra, which appeared particularly good.
In clean increase also Djuric who, during this week, started to work with the group and who, from the next week will be even more an active part of training sessions with the ball.
Trentino Volley will now have two days off before resuming the training sessions at the BML Group Arena in the early afternoon of Monday when it starts the fifth week of training sessions.
Trentino Volley Srl
Press Office