Trento, 17 September 2019
Preparation, joint training session with Bergamo (Serie A2) at the Sanbapolis Hall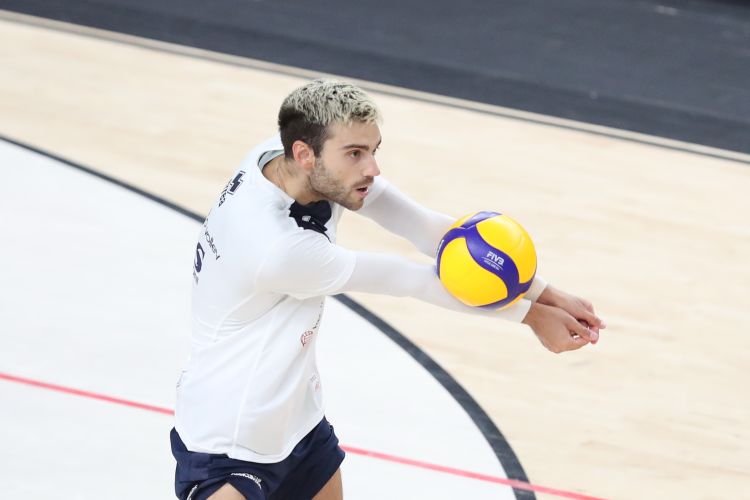 The fifth week of pre-season preparation will offer a new unofficial test to Itas Trentino. After having undergone training sessions with Verona and San Donà in recent weeks, on Wednesday September 18th the team will practise jointly again. Between 3 pm and 6 pm, at the Sanbapolis gym (via Malpensada) in Trento, Daldello and his teammates will meet Olimpia Bergamo, an ambitious team of the Serie A2 that has already been a finalist in the last season's Play Off Promozione and in the Coppa Italia A2.
The two technical staffs could decide to carry on the training session here too, both with the development of normal sets of play, both with specific exercises on the phases of side out and break point. Angelo Lorenzetti can count on five of the six players who have already done the 4 preparation weeks (Djuric will train separately), on Parodi the spiker and many other young people who will take part at the A-list in the future Trentino Volley roster, including the outside hitters Michieletto and Pol.
For what concerns those from Bergamo, there are some important names such as Dore Della Lunga, who after the lucky experience in Perugia decided to go back to the lower category in order to find more space on the field. Coach Spanakis can count on other experienced ones such as Garnica the setter (in SuperLega in Castellana Grotte and Gioia del Colle) and the middle hitter Alborghetti. The opposite hitter will be the brasilian Wagner Pereira Da Silva, whose duty is being as good as the talented Romanò, who moved to Siena.
Trentino Volley Srl
Press Office