Trento, 16 September 2019
The fifth preparation week begins. On wednesday with a training with Bergamo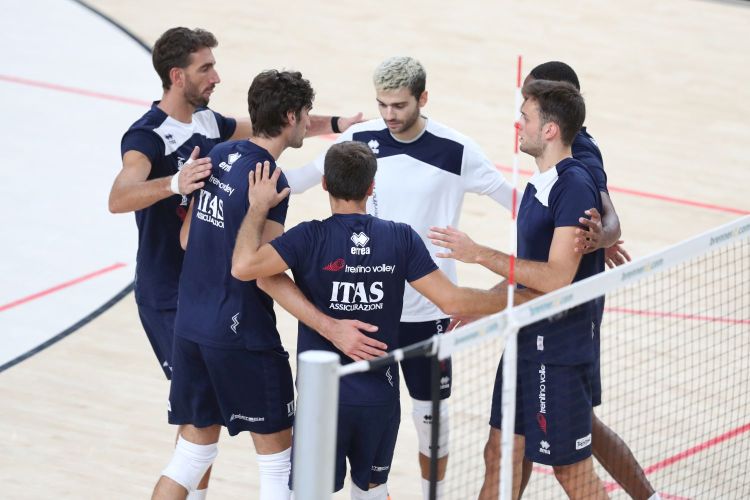 Itas Trentino is back to work at the BLM Group Arena. After two days of rest, the yellow-blue team resume training with a three-hour session divided between weights and technique, the fifth week of preparation.
The program of this period will include a double session (training with the ball in the morning, physical preparation in the evening) on Tuesday and Thursday, while on Wednesday a new joint training at the Sanbapolis gym in Trento with the 'Olimpia Bergamo of Serie A2.
The period will end with a technical session on Friday afternoon and a session in the weight room on Saturday morning. Compared to the previous one, the number of training sessions (eight) and hours spent in the gym (over eighteen) will remain unchanged, but the elements with which Angelo Lorenzetti will be able to work will increase. In addition to the six players of the roster already in Trento (Codarin, Daldello, De Angelis, Djuric, Sosa Sierra and Vettori), Parodi will also be available and nine athletes from the roster of the Trentino Volley Under 21 team, which will play the A3 Series and who will take turns during the various sessions, according to the needs of the technical staff. To the setter Pizzini, to the opposite Poggio, to the spiker Bonatesta, to the central Acuti and Simoni and to the middle-blocker Zanlucchi will also be added three World Champions of the Under 19 italian team: Magalini, Michieletto and Pol.
Trentino Volley Srl
Press Office