Trento, 20 September 2019
Change of dates for the 2019 Supercup: the final four the first and the second November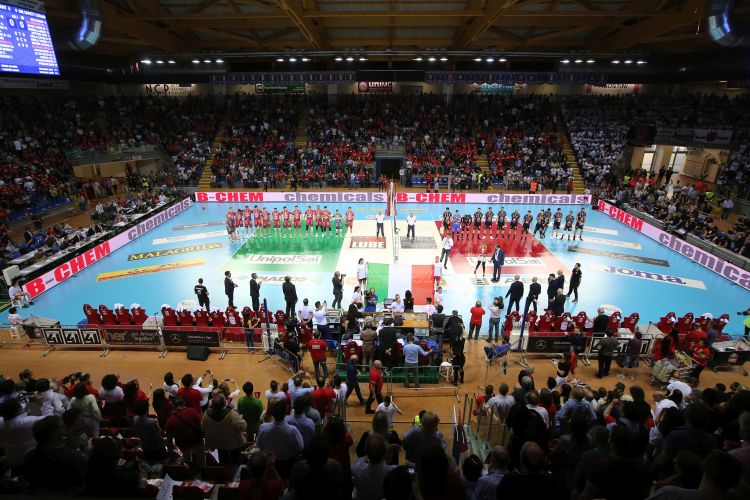 Change of dates for the 2019 Del Monte® Supercup. The first seasonal event will be the Final Four at the Eurosuole Forum in Civitanova Marche on Friday the first and Sunday the second of November, postponed by one day compared to the previous notice. Guaranteed and confirmed the live coverage from RAI Sport.
Between the four main teams also the Trentino Volley, world champion, that will be competing the second semifinal on the first of November, at 6:00 P.M., against the Sir Safety Conad Perugia.
The event is organized by the Lega Pallavolo Serie A in partnership with the Cucine Lube Civitanova. In the next few days will be communicated all the information about the ticket office.
THE PROGRAM
2019 DEL MONTE® SUPERCUP
Semifinal – FRIDAY THE FIRST NOVEMBER 2019
3:30 P.M.: Cucine Lube Civitanova – Leo Shoes Modena (Live on Rai Sport)
6:00 P.M: Sir Safety Conad Perugia – Trentino Volley (Live on Rai Sport)
Final – SATURDAY THE SECOND OF NOVEMBER
6:00 P.M (Live on Rai Sport)
Trentino Volley Srl
Press Office