Trento, 14 October 2019
The beginning of SuperLega 2019/20 is close, on Tuesday the team resumes its activity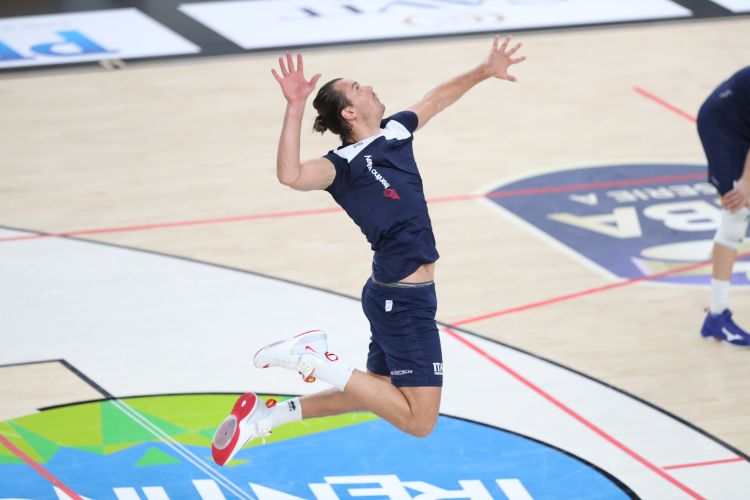 The last week of preparation before the beginning of SuperLega Credem Banca 2019/20 started today with a full day off for Itas Trentino. The team will get back to training in the afternoon of Tuesday 15 October at the BLM Group Arena to get ready for the away game of Sunday 20 October at Pala De Andrè in Ravenna – playing field of Consar.
In the first three days of activity, Angelo Lorenzetti will still have to do without Davide Candellaro and Aaron Russell, who will arrive in Trento only on Thursday afternoon after playing 11 matches in 15 days in Japan with their respective national teams for the 2019 World Cup. Four training sessions are scheduled before leaving for Romagna on Saturday afternoon: at the BLM Group Arena on Tuesday, Wednesday and Friday and at Sanbapolis Hall on the 19th of October; on Thursday the 17th in the afternoon Itas Trentino will be at the gym of the Middle School in Mezzolombardo, in via Fabio Filzi.
The BLM Group Arena will be unavailable because of the assembly work of the stage for the evening of presentation of the team on the 18th of October (at 8 pm, free entry coupons still available) and this will give Itas Trentino the occasion to go back to its origins. The Piana Rotaliana is indeed the cradle of the province's volleyball history thanks to the activity, back in the nineties, of Volley Mezzolombardo (who played in Serie A2 between 1996 and 2000) and Trentino Volley will honour it with great pleasure in this occasion. Entrance to the training will be free and open to everyone interested.
Below the full program of the week of training before the beginning of SuperLega Credem Banca 2019/20
Monday, 14 October
DAY OFF
Tuesday, 15 October
3 pm – 4 pm weights
4 pm – 6:30 pm technic
Wednesday, 16 October
1:30 pm – 4:30 pm technic
Thursday, 17 October
3 pm – 5.30 pm technic at the gym of the Middle School in Mezzolombardo
Friday, 18 October
10:30 am – 12:30 pm weights
8 pm evening of presentation of the team at the BLM Group Arena in Trento
Saturday, 19 October
2 pm – 4 pm technic at Sanbapolis Hall in Trento
Sunday, 20 October
9:30 am – 11 am final training session at Pala De Andrè in Ravenna
6 pm match of the first day of regular season SuperLega Credem Banca 2019/20 at Pala De Andrè in Ravenna against Consar Ravenna
Trentino Volley Srl
Press Office