Trento, 28 November 2019
On Sunday at the BLM Group Arena the ''Cavit day''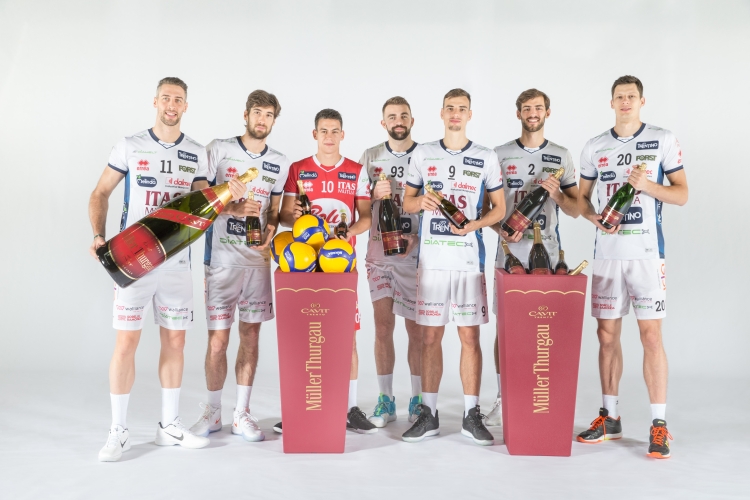 Sunday, the 1st of December, on the occasion of the anticipation of the thirteenth turn of regular season SuperLeague Credem Banca 2019/20 to play with the Sir Safety Conad Perugia, at the BLM Group Arena (at 04:45 PM – live on Rai Sport + and Radio Dolomiti) it's time for the ''Cavit Day''.
To celebrate with the Trentino Volley's fans the multi-year partnership, the team and Cavit will prepare a series of initiatives that will see the cooperative, that unites 10 cooperative wineriesin in Trentino with 4500 associated winegrowers, as a protagonist on Match Program, on Area Hospitality and on the LEDs of the arena, for the occasion strongly influenced by the logo of the Cavit.
Is a production of Cavit also the MVP award, chosen by the jury of journalists at the end of the match: a Jeroboam of Spumante Muller Thurgau of three litres to toast with the teammates to the excellent performance just given.
The pre-sales for the match, included in the season ticket, are still available through the usual distribution channels: Trentino Volley Point in Via Trener 2 in Trento, PromoEvent in Via Suffragio 10 in Trento and online by clicking www.trentinovolley.iy/ticketonline.
Trentino Volley Srl
Press Office