Trento, 04 December 2019
A great success for the first seasonal appointment of "La rete che unisce"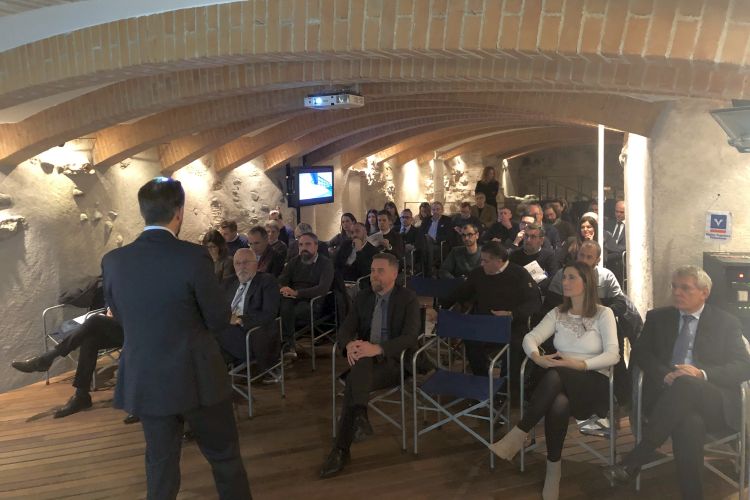 The first meeting of the second season of the night "La rete che unisce" has met with huge success. Indeed, about twenty companies were there for the 2019/20 debut of the initiative launched by Trentino Volley devoted to its sponsors. This event took place on Tuesday evening at the headquarters of Volksbank in Trento - a long-time partner of our team.
A record-high audience, which has further demonstrated how great is the desire to create an increasingly widespread commercial network among the many brands that support Trentino Volley project. During the meeting, Volksbank organized an interesting in-depth study entitled "Solutions to protect, preserve and transmit family and business assets", carried out by Dr. Gianni Fuolega, CEO of Kleros - a company specializing in asset management consulting.
The participants had the opportunity to listen to his words and draw interesting ideas for their own businesses. The subsequent refreshments concluded a particularly appreciated event in the best possible way and has already laid the basis for the next one to be held in the first weeks of 2020.
Trentino Volley Srl
Press Office