Trento, 09 December 2019
On Thursday at the BLM Group Arena the First "Itas day'':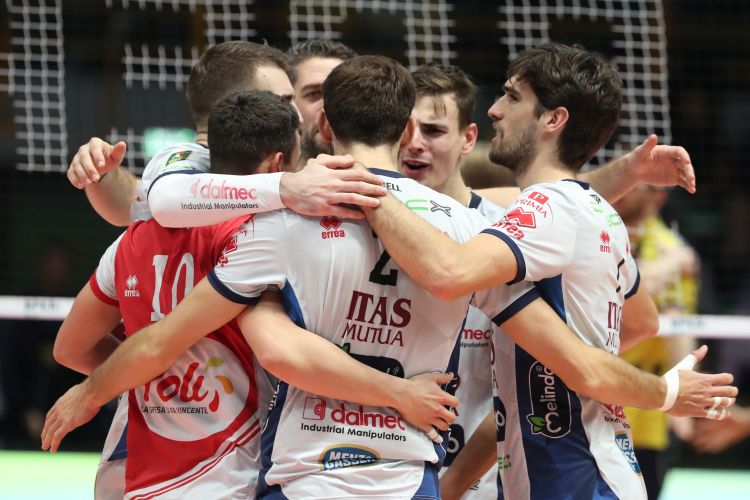 On Thursday, the 12th of December, on the occasion of the first seasonal home match of 2020 CEV Champions League against the Fenerbahce (a Turkish team), at the BLM Group Arena (at 8:30 PM) it will be the time for the ''Itas day''.
Itas Assicurazioni (historic main sponsor of the team) will be right on the front line to support the team, creating activities that will surely make the fans happy.
At the entrance of the arena will be distributed to the fans a likeable gadget in order to support the team in an even more choreographic way; immediately after the initial greeting at the beginning of the match, the Trentino Volley's players will throw at the audience their official t-shirt. The lucky ones will then have an absolutely unique memory of the match.
Lastly, branded Itas, also the award reserved to the best player of the match, chose thanks to the votes of the journalists in the press box: a cheque for 500 euros that will be donated to the Cooperativa Sociale ABC Irifor, that for years deals with sensory disabilities (deafness and blindness).
Trentino Volley Srl
Press Office