Trento, 10 December 2019
During the last weekend an echocardiographic examination for all the players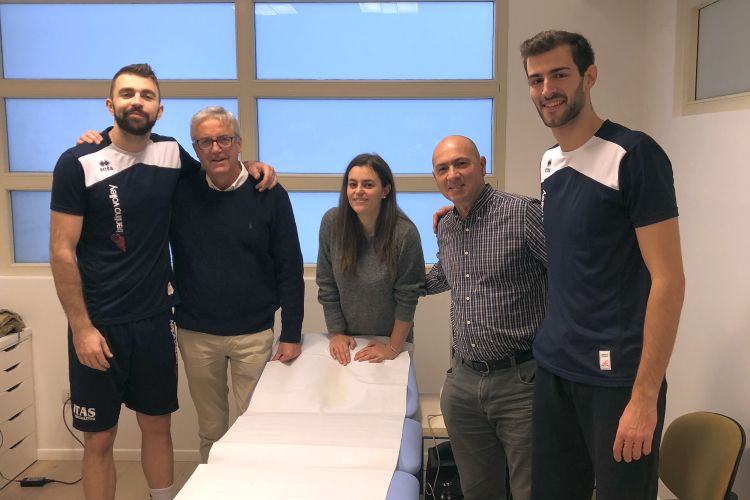 During the last weekend all the players of the shortlist of the Trentino Volley have taken an additional and supplementary exam to verify the health condition of their hearts. On involvement of the Team Doctor, Doctor Mauro Bertoluzza, the entire team has taken at the BLM Group Arena an echocardiography, conducted by the Doctor Gianni Cioffi, an expert in the field, using a portable echocardiograph (a state-of-the-art device for this type of tests).
The results excluded any kind of problem for the gialloblù team. "This type of second level examination is not mandatory for non-professional clubs but it is strongly recommended because it provides a much more in-depth verification than that which is made in the traditional medical examination sports - said Cioffi- . You can find out eventual disorders with this tool, since tests on the aorta, myocardium and valves are performed."
Trentino Volley has always been particularly concerned about the state of health of its athletes, has strongly wanted and encouraged this collaboration and this type of instrumental examination as a further important safety of the players.
Trentino Volley Srl
Press Office