Trento, 05 January 2020
Giannelli and 2020: "This year I want to improve and win with Trentino Volley"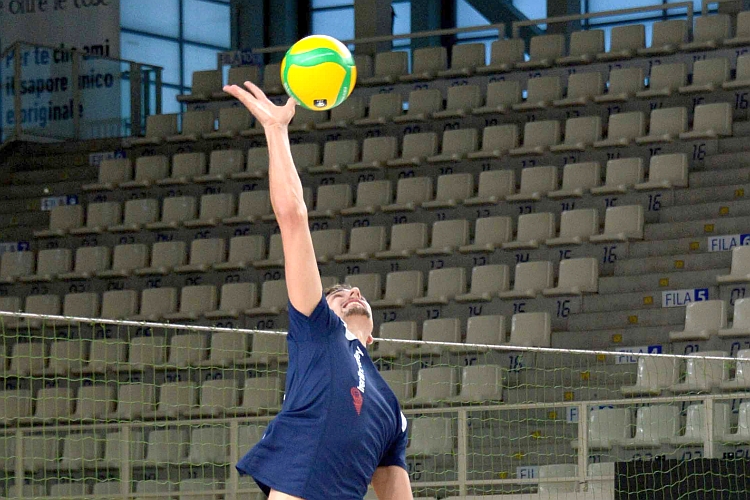 Simone Giannelli has lived the first days of the New Year without playing official matches, he has just spent time dedicated to rest and to training (physical and technical). This is unusual for a volleyballer who played over sixty matches between club and national team last year.
"After Christmas I had the chance to take a breather for a while and to concentrate only on gym workout, without the typical frenzy that you have when a new match is approaching - confirmed the Captain of Trentino Volley after the last training session of the first week of 2020 activity at the BLM Group Arena - ; this is something very positive and beautiful. Having qualified for the Olympics in Bari already last August has enabled us to get this break in return, which I am using to make a sort of new physical preparation but also to improve my individual technique. All of this is useful to me and to the whole roster: when we will be all together, we surely are going to play better. We analysed what we have done during the first months of this season and our workout in the gym helps us a lot to improve our performances in the matches".
"In the second half of January we are going to play a lot of matches, and all of them are really important. It will start on Tuesday 23, in Milan - said Giannelli - . It will be a difficult match, but we are enthusiastic of it because the opponents are playing well. Nevertheless, we shouldn't focus just on a single event, because I think that we can have success every time we play. This year I want to improve and win with Trentino Volley".
Trentino Volley Srl
Press Office