Trento, 08 January 2020
Vettori on Radio Dolomiti: "Ready to work with all the energy gained during this break"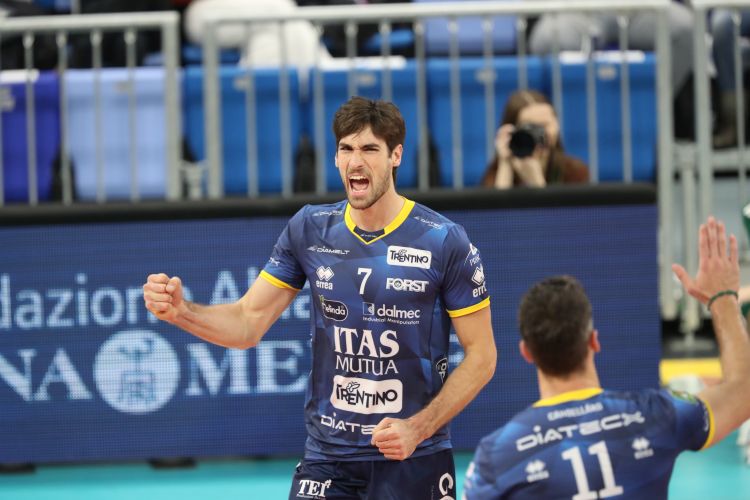 "We are experiencing a particular period, in which we took advantage of the championship break both to spend time with the family and to work hard to improve our physical and technical skills - explained Luca Vettori on Radio Dolomiti - . Also, we are sad that four of our teammates have not had this opportunity because the agenda of the national team has become even more full. At the restart of the championship, Thursday January 16th in Monza, we will therefore try to give them all the energy that we have accumulated in the last weeks by training hard in the gym, assuming that we will need some time to find the rhythm of the game that instead Grebennikov, Kovacevic, Lisinac and Cebulj have never lost".
"Our championship? It is well known that everything is decided in the Play Off Scudetto which are in fact a different tournament, but it is equally true that remaining at the top in the regular season ranking is important, not only for the Club but also for us - the opposite of Itas Trentino continued in the studios of the radio partner - . We therefore want to improve our current ranking position, because a good path in the first phase allows us to get some advantage to the next, without forgetting the mental aspect. Winning and doing well ensure greater awareness in your own means".
Trentino Volley Srl
Press Office