Padova, 09 February 2020
Padova, Lorenzetti: "This are two points and one victory that are worth"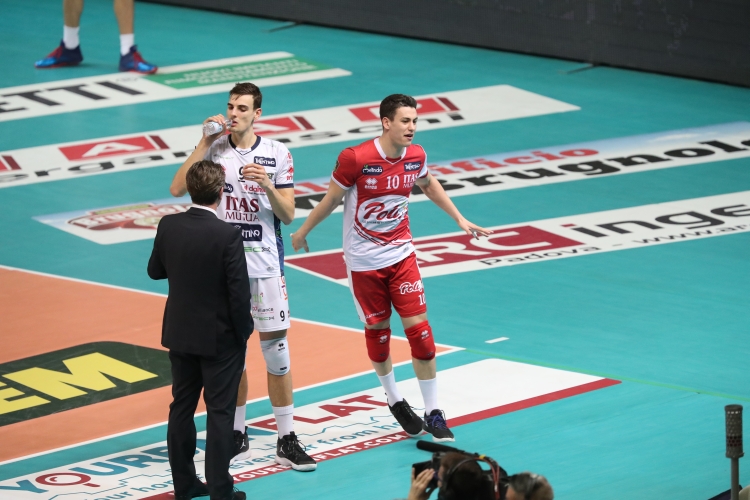 "This are two points and one victory that are worth - said the coach of Trentino Volley Angelo Lorenzetti at the end of the match -. We wanted to play the match as we have done; between the second and the third set we managed to express ourselves really on high levels, then we suffered the inevitable return of the opponent, but we still had energy to suffer and bring home the success. Often, when you lose the first set it is not always easy to close the match and win it before the tie break, remains the regret for not having exploited a lot of opportunities for guiding the match on the 3-1, but tonight let's hold tight what we've won''.
Itas Trentino will return to Trento already in the night, on Monday will enjoy a day off and from Tuesday morning will start to prepare the next match, planned on Thursday 13th of February at 08:30 PM at the BLM Group Arena against Cucina Lube Civitanova for the last match home match of the Pool A of the 2020 CEV Champions League. In SuperLeague the nearest event is the one on Sunday, the 16th February always at home against Leo Shoes Modena (08:30 PM). Both matches are included in the season ticket and the advance ticket sales are already available.
Trentino Volley Srl
Press Office