Trento, 22 June 2020
Kooy: "Playing against Trento means be defeated, but now I'm on the right side of the net"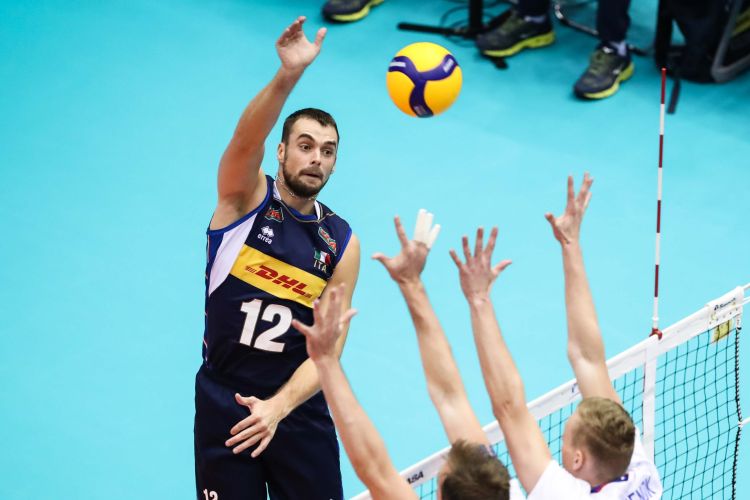 The first interview as a Trentino Volley player with Dick Kooy, an Italian-Dutch player.
Welcome to Trentino Volleyball Dick, what are your ambitions in this team?
"I am grateful for the opportunity they gave me. Trentino Volley has a tradition and an important history and I know it well: when I started playing in the Italian championship in 2009 in Modena, Trentino Volley was the team that won everything. Against Trento I have always been defeated, but now I'm on the right side of the net. I feel like a child when he gets a new toy. I can't wait to start working with a strong team who knows what Playing at High Level means".
In the last season in Piacenza you played as an Italian, and you showed your great value as a player.
"I had a very good time in Emilia and played a very satisfying championship. But I want to look forward, so now I want to think about my new adventure in Trentino with a coach I already know. Itas Trentino will be a different team - but I am sure that it will play hard".
Speaking of the coach Angelo Lorenzetti: what do you think of him?
"I've known him for many years - since my first experience in Italy in Modena. He is a great coach both in and out of the field. I have no doubt that we will get on well, and that our relationship will help to achieve important successes. Let's enhance a relationship that already exists!".
In which area of the game do you think you can make a greater contribution?
"It's too early to tell but in any case it's Lorenzetti's choice. I think I can give a lot in all, but I'm obviously ready to listen and put our coach's tactical dictates into practice".
A first message for the Trentino Volleyball fans?
"Hi, everyone, this is Dick; I'm happy to be here in Trento. I can't wait to get started and to meet you".
Trentino Volley Srl
Press Office