Trento, 23 June 2020
On Wednesday a special event for "La rete che unisce": Trentino Volley sponsors in zoom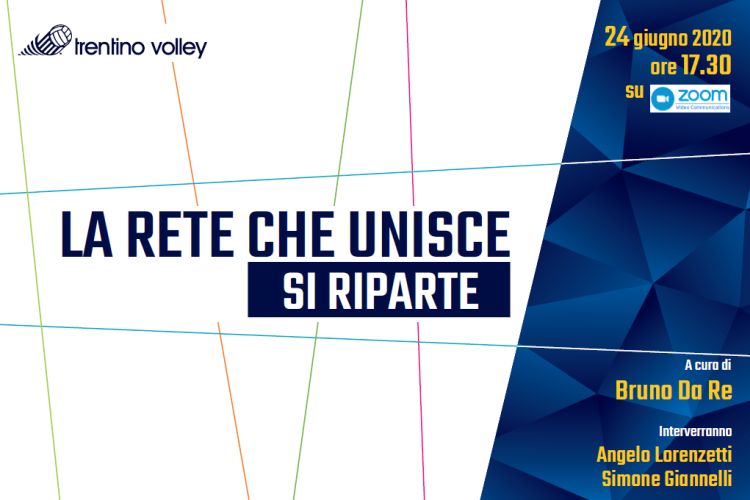 Among the many initiatives that Trentino Volley is developing for the restart after the Coronavirus emergency, one is entirely dedicated to the sponsors. The Club has organised for the late afternoon of Wednesday, 24 June (at 17:30) a meeting with the partners of the team, who will participate in a conference call on the Zoom platform.
The meeting is part of the "La rete che unisce" ("The network that unites") project, developed by the commercial area of Trentino Volley. The initiative, which is at its second season, wants to offer to all the sponsors the occasion to get to know each other better and further intensify the relationship with the Club, but also between the companies that sustain Trentino Volley.
For this occasion, the first ever that took place online, the commercial partners will be able to virtually greet the coach Angelo Lorenzetti, the Captain Simone Giannelli (both taking part in the conference) and talk with the General Manager Bruno Da Re, who will explain the new company projects for the coming season.
For further information: marco.oberosler@trentinovolley.it
Trentino Volley Srl
Press Office