Trento, 23 June 2020
On Tuesday evening Lorenzetti and Brienza on "SPORTLER Talk"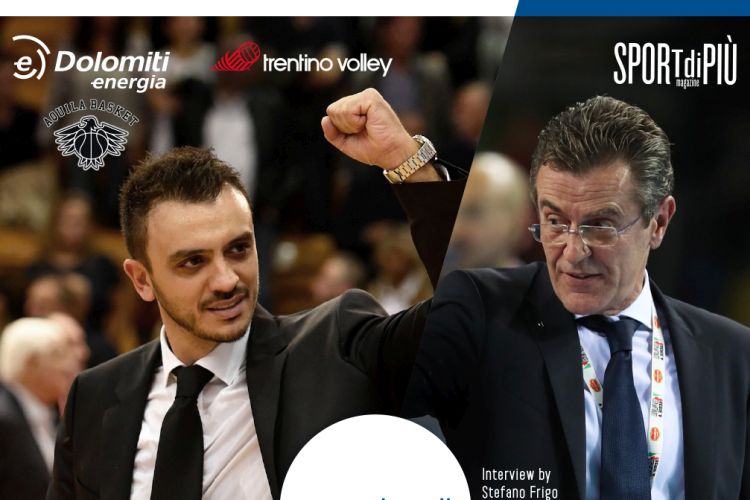 Angelo Lorenzetti and Nicola Brienza, the coaches of the main sports teams of the Trento province (respectively Trentino Volley and Aquila Basket), will take part on Tuesday night in an interesting discussion.
The occasion will be given by Sportler (sponsor of both Clubs), that will organise a special conference call open to everyone on Tuesday, 23 June, starting from 21:00 on its Facebook page, but also on the pages of the two Clubs. The title is "SPORTLER Talk | Nicola Brienza meets Angelo Lorenzetti".
During the one-hour meeting the subjects discussed will be the fundamental role of the two Clubs for the development of Trentino region, but also the recent lockdown. The moderator will be Stefano Frigo, an expert of regional sport and journalist of Corriere del Trentino. The partner of the talk will be Sport Di Più Magazine with its director Alberto Cristani.
Trentino Volley Srl
Press Office