Trento, 26 June 2020
Nimir: "In Trento to make me happy but above all the fans: everything is fantastic!"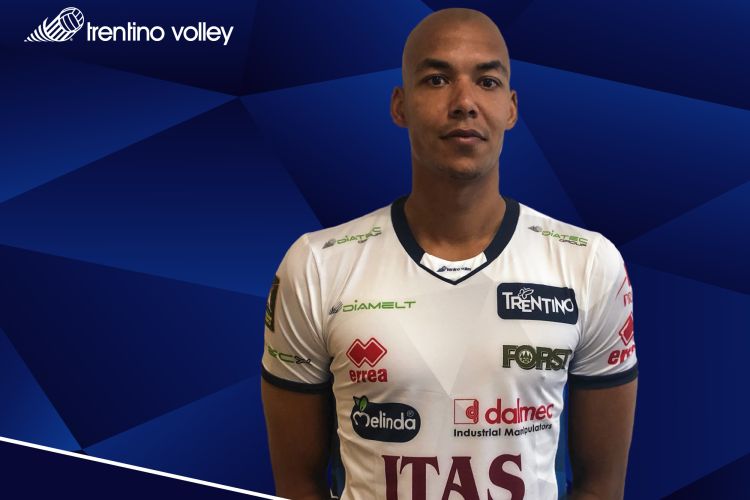 Here is the first interview of Nimir Abdel-Aziz as a Trentino Volley player.
Welcome to Trento, Nimir! What are your first impressions as a yellow-blue player?
"I am very happy to have arrived in this club, I have had the opportunity to get to know Trento in the last few days and it all seems very nice, very professional"
You arrive full of expectations, but the fans also expect a lot from you ...
"Yes, I am very energetic and I will be even more so when we can play the first official games because the lockdown period has been really long. I hope to continue playing at the levels of the last leagues to make the fans happy but also to make me happy. "
What idea did you have of Trento and Trentino Volley, the team you have faced several times as an opponent?
"Trento has always been a great company. It has won a lot, and has a glorious history behind. Very strong players played here. As an opponent I was struck by the constant warmth that is felt in the arena, always full and with very noisy supporters who support their players well".
BLM Group Arena was in your destiny; in this sports hall you played your first Super League game in the opposite role...
"It is a very vivid memory. It was a particular match for me because I was returning to Italy with a different role from the one in which everyone had seen me habitually. I was very tense, because I knew I had many eyes on me, but I played an excellent game, we won at the tie break and from there on it was easier".
What is the secret of your transformation's success, from dribbler to opposite?
"A lot of work but also a good dose of luck, because I had the opportunity to change the role to try to do something I liked more; so I managed to get a good result. Until now, this transformation has been positive, I hope to continue my growth path".
Do you want to send a message to Trentino Volley fans?
"I saw the Club's trophy room and then I also went up to Sardagna to see my new city from above. It's all fantastic and I hope to be able to play open doors soon because I want to see you at the BLM Group Arena in large numbers".
Trentino Volley Srl
Press Office