Trento, 03 July 2020
Opposite hitter unit completed with the addition of Andrea Argenta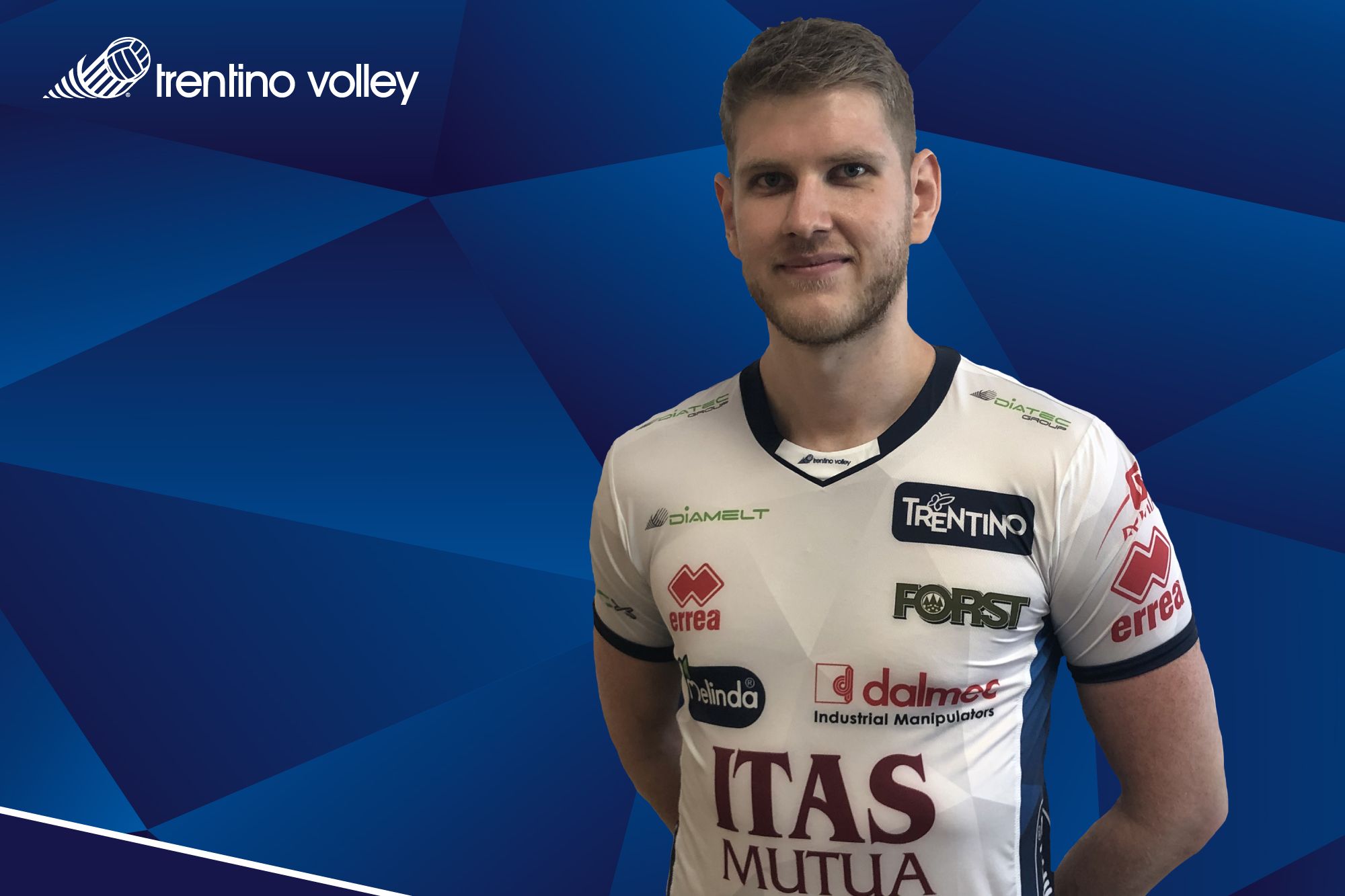 The summer market of Trentino Volley is registering a new incoming transaction that seems to be interesting in many ways. Together with Nimir Abdel-Aziz, in the opposite-hitter unit of this 2020/21 roster, there will also be the 24-year-old Andrea Argenta.
The opposite hitter from Verona has signed an annual contract with the Club, which will allow him to return to the SuperLega court after only one season of absence, spent in Serie A2 in Calci. Argenta has already faced the maximum national championship in the recent past, showing important potential. Physical talent, with a good technique, refined growing up in the youth team of Treviso and then in the Club Italia, between 2017 and 2019 Andrea has shown that he can have his say in the top national championship, as told by the 129 points scored with 47% in attack with the shirts of Modena and Ravenna. During the 2019/20 season, abruptly interrupted due to the Coronavirus emergency, he scored 296 times with 48% block efficiency with the Peimar jersey in the cadet tournament, ranking eleventh in the scorers' standings that he had already won in the 2016/17 season when he played in Potenza Picena.
He arrives in Trento to grow up again with Angelo Lorenzetti, who presents him as follows: "Argenta returns to the stage of the SuperLega after two years of alternating fortunes and we think that his motivations, his desire for redemption, may be important weapons in our service when we need him. He is a physical player, a strong blocker. In attack and serving phase he has unexpressed potential that we want to get to know all the way".
Argenta will wear the jersey number 3, as he did at Calci and Modena, and will be available since the beginning of training.
The data
ANDREA ARGENTA
born in Verona, 1st June 1996
205 cm, opposite hitter role
2010/11 Bluvolley Verona youth team
2011/12 Volley Treviso youth team and C
2012/13 Volley Treviso youth team and B2
2013/14 Club Italia Roma B2
2014/15 Club Italia Roma B1
2015/16 Club Italy Rome A2
2016/17 GoldenPlast Potenza Picena A2
2017/18 Azimut Modena SuperLega
2018/19 Consar Ravenna SuperLega
2019/20 Peimar Calci Series A2
2020/21 Itas Trentino SuperLega
Palmarès
Badiali 2017 Award (Best Under 23 Series A2)
In National Team
10 appearances with the Italian National Team
Trentino Volley Srl
Press Office