Trento, 04 July 2020
Nimir to the Dutch media: ''I can't wait to start playing for the Trentino Volley''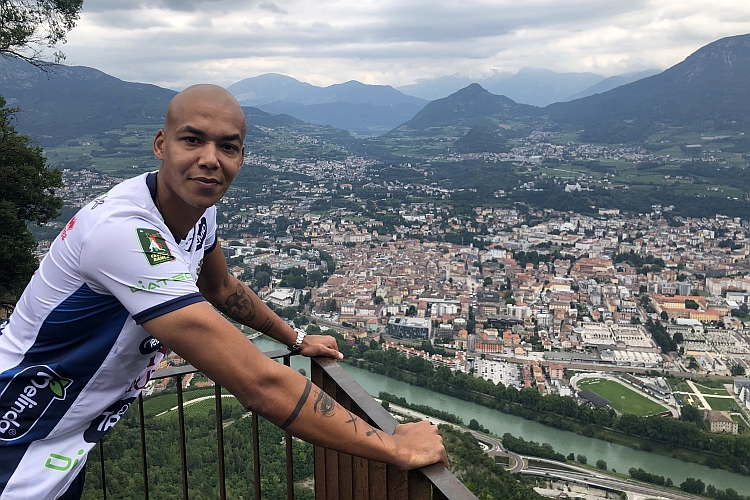 Although more than a week has passed, the echo for the arrival in the Trentino Volley of Nimir Abdel-Aziz, hasn't stopped yet. To confirm that there is also the big attention that several dutch media, home country of the opposite hitter, continues to show for the news.
This weekend the portal www.volleyinfo.nl published an interview realized with the player, who talks about his enthusiasm. ''Trentino Volley is a top club since many years and so, for this reason, it was hard to say no to its proposal - admitted Abdel-Aziz-. I signed for three years, a long period if we think at how short is the career of a player, but I'm very motivated and I want to respect this agreement until the end. I can't wait to play with my new t-shirt; after three seasons in which I play as an opposite hitter in Italy, I'm ready to compete at high levels''.
''The Coronavirus has clearly slowed down the official announcement, but I have chosen Trento long ago - continued Nimir, showing with this words his determination - . My goal, before improving is winning, with this team, but is obvious that the successes pass also through the individual performance and the ability that every player, I for one, will show in order to improve. I'm happy to find another Dutch in the shortlist, now naturalized Italian, like Dick Kooy but my choice was unbound. I decided to come to Trento long before he did''.
Trentino Volley Srl
Press Office