Trento, 06 July 2020
Back to work at BLM Group Arena: nine players for Lorenzetti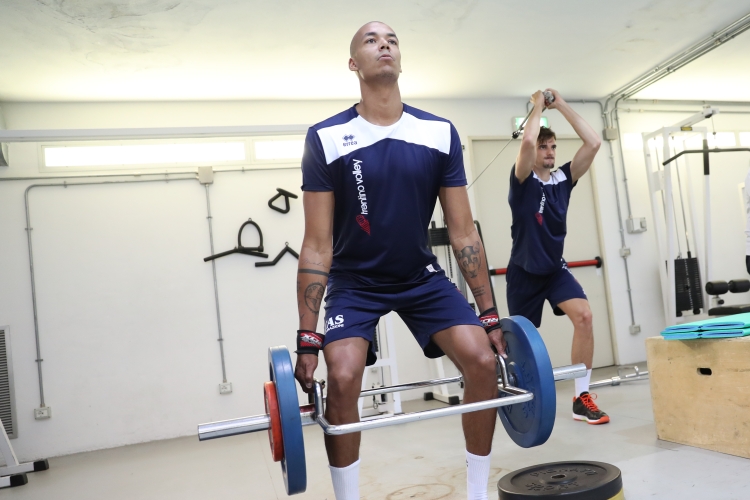 A hundred and twenty days after the last official game before the lockdown, Itas Trentino officially returned to training in the early afternoon today at the BLM Group Arena to prepare the team for the 2020/21 season.
This is a completely different beginning; the team's roster is not complete yet. To complete the staff there are still a couple of pieces missing, but the coach Angelo Lorenzetti can now count on a number of players: Giannelli and Sperotto as setters, Kooy and Sosa as spikers, Abdel-Aziz and Argenta as opposites, Cortesia as central and De Angelis and Rossini as middle-blockers. For now, therefore, only Srecko Lisinac is missing, but in a few days he could join the group.
In the first part of the training sessions (strictly behind closed doors) will involve groups of up to four players, focused on physical and individual technique to encourage a progressive but gradual recovery after a long period of inactivity; respecting the sports activity regulation protocols issued by the authorities. At the end of each session, the weight room and the field are sanitized before the next group starts its training.
The technical and medical staff are ready to ensure that the work of the team proceeds: Team Manager Riccardo Michieletto, in his sixteenth season between the field and the desk in Trentino Volley, the Assistant Coach Francesco Petrella, the physiotherapist Alessandro Russo, the scoutman Mattia Castello and the doctor Mauro Bertoluzza. A new entry is the Athletic Trainer Lorenzo Barbieri, who directed the first three hours of preparation in the weight room.
The first week's program includes physical and technical training in the afternoon until Friday, while on Saturday (the last working day before a Sunday off) there is only one session in the weight room.
Trentino Volley Srl
Press Office