Trento, 20 July 2020
BLM Group Arena, Itas Trentino back at work for the third week of training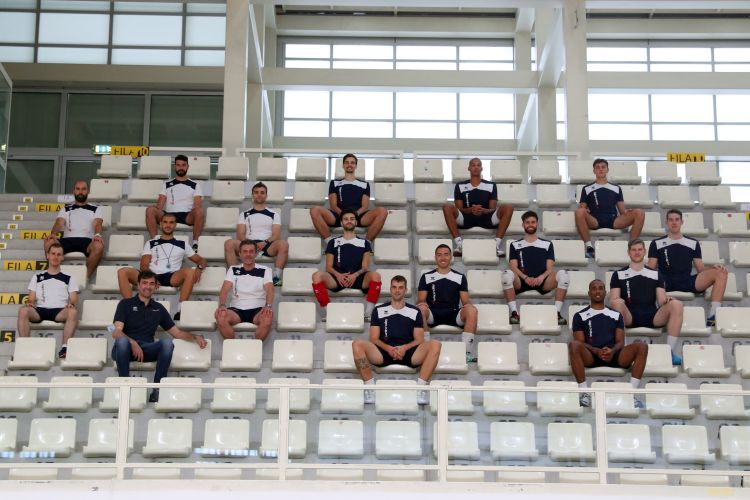 Early this afternoon Trentino Volley resumed the pre-championship 2020/21 preparation. After two days off the team is back at the BLM Group Arena to undergo the third week of training, guided as always by Angelo Lorenzetti and his staff.
The program scheduled by the technical staff will be very similar to the previous period, with nine training sessions that will continue the gradual process of technical and physical recovery of the available players: until Saturday at least one session per day is planned, two on Tuesday, on Thursday (when the whole team will also visit the BIG Camp in Monte Bondone) and Friday. The training sessions will take place behind closed doors, scrupulously observing the protocols for the regulation of sporting activity issued by the competent authorities. At the end of each session the weight room and the field will be sanitized before letting the other group start its training. The nine players available are the same who already took part in the first two weeks of preparation; at the end of the week the two Serbian middle blockers, Srecko Lisinac and Marko Podrascanin, might join the group, as they have already arrived in Trento.
Below the full program of the third week of training before the beginning of the 2020/21 season.
Monday, 20 July
15.00 – 18.00 weighs and technic (divided into three groups)
Tuesday, 21 July
9.30 – 10.30 technic
15.00 – 18.00 weighs and technic (divided into three groups)
Wednesday, 22 July
15.00 – 18.00 weighs and technic (divided into three groups)
Thursday, 23 July
9.30 – 10.30 technic and differentiated work at the pool of Trento Nord Gardolo
16.00 visit at the BIG Camp in Monte Bondone
Friday, 24 July
9.30 – 10.30 differentiated work at the pool of Trento Nord Gardolo
15.00 – 17.00 weighs and technic (divided into two groups)
Saturday, 25 July
9.30 – 11.30 weights (divided into two groups)
Sunday, 26 July
Day off
Trentino Volley Srl
Press Office