Trento, 09 August 2020
The 2020/21 calendar (always updated) of Trentino Volley matches on your device!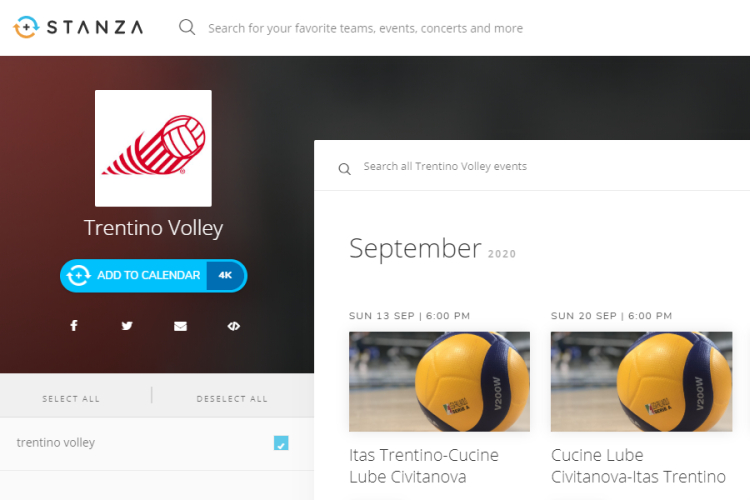 All the dates, just established, of the 2020/21 season of Trentino Volley on your device (smartphone, pc, tablet) in a single operation!
By clicking www.trentinovolley.it/calendario you can synchronize the future official Trentino Volleyball engagements with those already on your personal calendar, to always know - and at a glance - when the time of an official match of the yellow and blue line-up is coming.
The service, offered by the portal stanza.co and confirmed compared to last season, allows you to import Trentino Volley's match calendar (home and away) on any type of device. It will be automatically updated on your digital calendar even if in the future there should be further changes to the time and date of the matches already established.
A useful and practical service that requires just one simple click! Four thousand fans have already subscribed to it!
Trentino Volley Srl
Press Office