Trento, 14 September 2020
On Sunday 13 September record of visits for the site: 11,374 visits!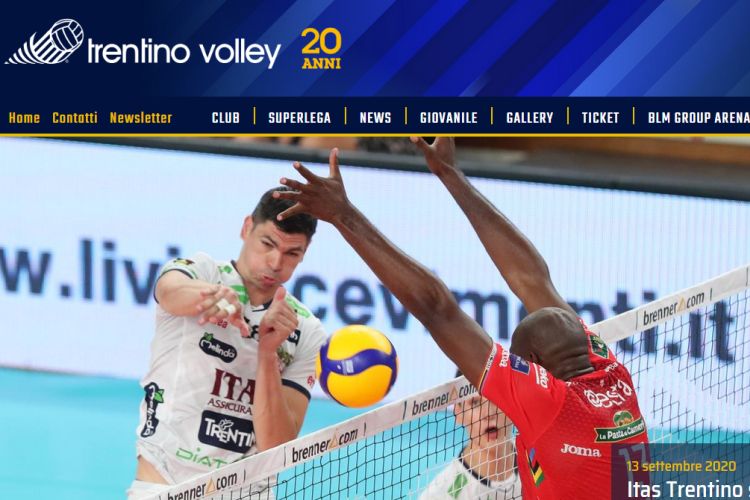 The official debut of the new season, a wait lasted for over six months, the big match against Lube, the impossibility for more than thousand of spectators to see it live at the BLM Group Arena; all factors which, combined together, have pushed the people of the web to go to the website of Trentino Volley and fill it with clicks during 13 September.
In fact, in the twenty-four hours of Sunday www.trentinovolley.it has received 11,374 visits for a total of over 40,000 pages consulted; it is the best result that the official gialloblù website has achieved in the last four years. To find a better data, it is necessary to go back to 17 April 2016, date of the Final of Champions League, lost at the tie break in Cracovia against Zenit Kazan, when a total of 12,203 visits (best data ever) had been made. Instead, the most recent peak was referred at 2 December 2018 (9,099), day of the victory of the fifth Club World Cup of the Trentino Volley history.
At the same pace of the website, the interest for the YouTube Channel increases as well which, thanks also to the join trainings of the preparation period always broadcasted live, has made a total of 170,000 views in the last twenty days, bringing the total share relating to Trentino Volley TV to 4,684,000 views.
Trentino Volley Srl
Press Office