Trento, 21 October 2020
Champions League, in 7 days gialloblù team will play last preliminary round in Switzerland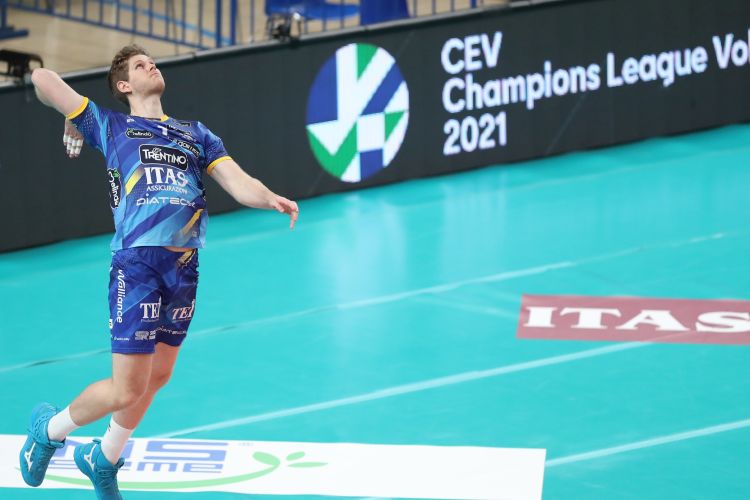 In seven days, Trentino Itas will be back on field to play another match of 2021 CEV Champions League. Between Wednesday 28th and Thursday 29th, gialloblù team will play in Amriswil, Switzerland. The matches will be Pool H of the second and last preliminary phase of the main international competition per club and it will be valid for only one place at the Main Phase.
After having brilliantly won Pool E of the First Phase - 3-0 against both London and Novi Sad- Trentino Volley will take part in the tournament for the tenth time (the team has already won it 3 times between 2009 and 2011) and it will face the biggest stumbling rocks: Damiano Mosca and Lindaren Volley on its home field.
The matches will be one played on 27th, 28th and 29th October, always at 7 pm (Italian time). Russian and Swiss team will play the first match, the one on 27th October, while Trento will play against Mosca on Wednesday and against Amriswil the day after. The first team on the ranking will gain a place at round E of the Main Phase, the other team already classified are Novosibirsk, Friedrichshafen and Karlovarsko. The second and third team will play in 2021 CEV Cup starting to play at the knockout phase (round of 16): the second team will play against Ceske Budejovice, while the third one will play against Zenit Sank-Peterburg.
It will be possible to follow the match listening live Radio Dolomiti (media partner of gialloblù) or on the streaming channel EuroVolley.tv (web tv of CEV)- paid service.
Trentino Volley Srl
Press Office