Trento, 17 November 2020
Lorenzetti at "RTTR Volley": "Particular situation, but we must remain united as a system"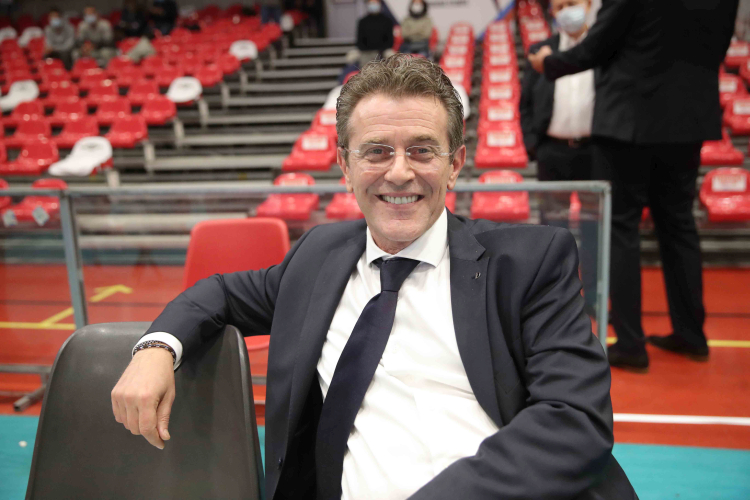 "The postponement, at the last moment, of Sunday's match against Milan inevitably led us to feel a bit of discouragement, but the current situation requires us to be able to immediately turn the page and get back to work and think about the next match, presumably against Modena, without looking back - underlined the coach Angelo Lorenzetti on Monday evening during the weekly episode of "RTTR Volley" - . The team worked hard and well in the last week, despite having to deal with three important absences from the gym such as those of Kooy, Rossini and Sosa Sierra. There is a great desire to play an official match again and even those who have recently resumed their activity, like Alessandro Michieletto, have shown that they have enthusiasm and desire to start again; with Milan he would certainly have played as a starter and even more so he will be even more ready with a few more days of training on him. It is continuously tested by the medical staff because we know that returning to the field after a long time is a situation that must be kept under control".
"I don't know if we can talk about "distorted championship" or not, but I don't think it's the most important thing to talk about right now - he continued - . There are many points of view to take into account and the only thing that matters is to remain united as a system, as a movement, to overcome this difficult phase. Tomorrow (today, editor's note), we will resume activity with players who are negative and we hope to soon recover at least those players who have been positive for about ten days. We have not played an official match for three weeks and it becomes difficult to understand what level we can currently be at; we need to get back on the field to fully understand it. Kooy, Rossini and Sosa Sierra? They are fine, they are "angry" and pumped but obviously we cannot think that when they are negative they will be immediately ready because they come from a long period of stop. Ten points in the SuperLega standings are a loot that we don't like so much: we could have had more, but it wasn't just our fault but also thanks to those who beat us. In the last three games, between the away matches in Amriswil and Cisterna, they had gotten into a different gear at least in terms of character and that's where we want to start again".
Trentino Volley Srl
Press Office