Trento, 17 February 2021
Also social channels of Fivb celebrate Lucarelli's 29th birthday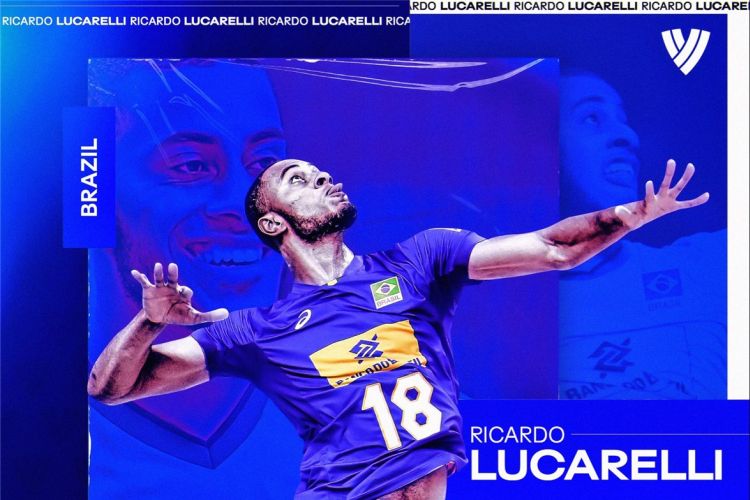 In occasion of his 29th birthday, social channels of Fivb dedicated some attention to Ricardo Lucarelli. The Brazilian star of Trentino Volley, Olympic Champion in Rio 2016, was celebrated thank to a dedicated post on every social official platform of the Fivb, but above all on Instagram (with some short video of his best moments wearing the Brazilian skirt) and oh the website, where have been reported the most important phases of his career.
"I entered in Seleçao in occasion of the preparation for the Olympics 2012, but I didn't play in that occasion – said Lucarelli for the post - . During these days I've learned a lot from players such as Giba, Dante e Ricardinho; they used to do their best during every training, also in the evening after having played a 5-set match. For me, that was an incredible experience and I learned something very important: no matter how much you play, following training will always be the most important. 4 years later I had the opportunity to be a protagonist of the Olympics in Rio. I remeber everything, from the very fist match, my debut in the competiton. I temeber the sound pf the feeling after we scored the final point of the match for the golden medal; still today I feel goosebumps".
"I had been thinking about playing abroad for some years – added Lucarelli explaiing the choice to come to per Trento - ; Playing in Italy has always been a goal I had for my career. It's the best Championship of the world and I think I can really improve playing here. In summer 2020, I felt I was ready to do such a big leap and as I received offer I understood it was the right thing to do".
Trentino Volley Srl
Press Office