Trento, 21 February 2021
Boninfante: "Itas Trentino can play all the way against every team, I keep following"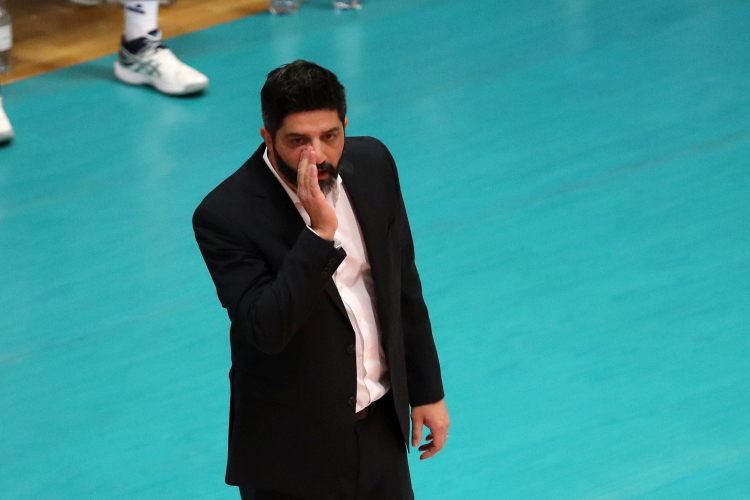 Of all the Saturday evenings spent in the gym in Trento, for training and matches, that of February 20 was by far the most particular for Dante Boninfante. On this occasion, the former setter from Treviso, Modena and Milan experienced his first away game as head coach of a Serie A3 team; The experience in Trentino Volley as Assistant Coach of Angelo Lorenzetti ended last March, Dante has in fact found a place on the bench of Tinet Prata of Pordenone a few weeks ago, an ambitious Friulian team in the White group of the third national category which thought of him to better address the last part of the 2020/21 season.
The result achieved at the Sanbapolis gym was not positive; the young giallo-blù team of the UniTrento Volley has in fact won the match valid for the sixth round of the second round in a comeback and at the tie break, but despite everything not even on this occasion Boninfante has lost his proverbial affability and cordiality. "Beyond the defeat, I was pleased to return to Trento after so many months of absence and to strengthen the many friendships I had built in the last three years - he explained to the Trentino Volley TV microphone at the end of the match - ; this city is obviously in my destiny and I'm glad it is. I am still very attached to the environment and to society. In my first experience as Head Coach I try to bring to the gym everything I have learned from a great coach like Lorenzetti; the results are not lucky at the moment but the training and preparation of the match are inspired by him. I hope not to embarrass him too much in the future ".
"I keep following Itas Trentino, despite the distance - continued Dante -; the team was particularly good at recovering after a start that could not have been easy, given that the roster was renewed a lot last summer and then had to deal with Covid as well. Trento has shown that it can fight with everyone until the end; Giannelli continues his growth process, plays well and certainly no longer needs my advice. I take this opportunity to greet all the Trento fans, which at the end of last season I was unable to meet live due to lockdown".
Trentino Volley Srl
Press Office