Trento, 20 February 2021
Lorenzetti: "Period without games to exploit to grow, especially in defense"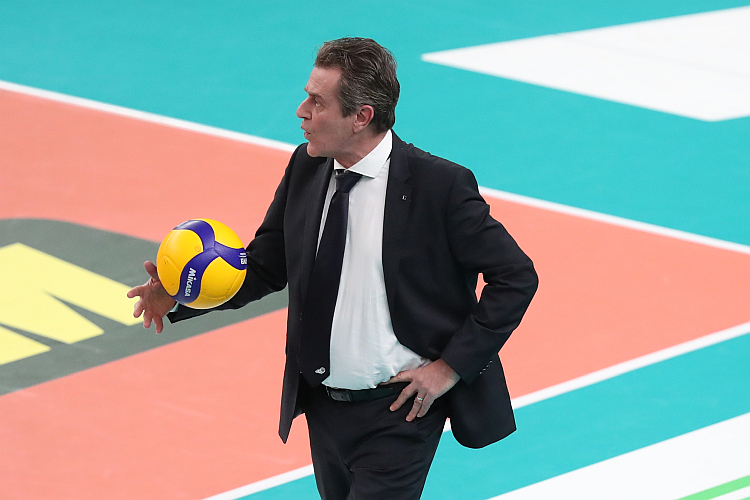 Work resumed in the early afternoon today at the BLM Group Arena for Itas Trentino. After a Friday of rest, the giallo-blù team is back to training, inaugurating it with a session in the weight room, followed by an hour of activity with the ball, the period that will lead them to face the trip to Germany, for the first leg of the quarter-finals of the 2021 CEV Champions League against Berlin Recycling Volleys.
"This is certainly a useful opportunity to carry on the process of technical and tactical improvement of the team, but the staff must remember not to expect to bring too many things to the table also because the players also need a break - explained the coach Angelo Lorenzetti - . From this point of view we have managed to find a good compromise; we are training with conviction and I am satisfied with what we are doing every day, also taking into account that at this stage we can finally do it with the full staff, which has happened very few times, for one reason or another, during the previous ones months. Our hope also coincides with a desire: that of obtaining the maximum possible result and always remaining with all the players available".
"During the last few days we have worked in particular on the break point phase, one of the aspects of our game that can definitely grow, and specifically on the fundamental of defense, in which we lack more than other teams - underlined the coach from Marche. -. The players are giving their maximum commitment in this respect too, hoping to transform the hard work we do every day into concrete results during the matches".
Trentino Volley Srl
Press Office