Trento, 27 February 2021
Contract renewal for Angelo Lorenzetti: coach of Trentino Volley until 2023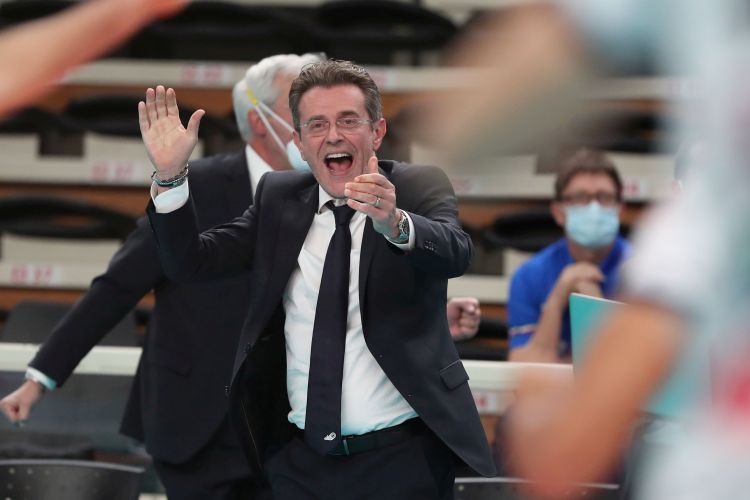 Angelo Lorenzetti and Trentino Volley continue their journey! The coach of the Marches will continue as gialloblù coach for at least two more seasons, until 2023; the renewal of the contract, which would expire the next 30 June, was signed in the last days with great pleasure by both parts.
To better plan its future, the gialloblù Company wanted to start with the technical guide, confirming the coach who succeeded in creating a unique feeling with the team, the management, and the territory in the first five years of work in Trento, achieving important results, such as the victory of the 2018 Club World Cup, the 2019 CEV Cup and the participation in at least a final of all Italian competitions.
"Every day, I felt the great respect and the love that Angelo Lorenzetti has for Trentino Volley and the environment that surrounds him – said the President Diego Mosna - . Continuing the relationship that in the first five years offered us a lot was one of our principal objectives. I'm very satisfied with his renewal that allows us to look at the future with renewed trust and ambition, not only for the coaching of the first team, but also, more in general, for the growth of our young players".
"To be part of Trentino Volley was fantastic, and it was a sensation that I felt since the first day of work here in Trento – said Angelo Lorenzetti - . This awareness incites me daily to give the best of me, trying to stay close to this opportunity. I'm happy and grateful to be able to renew the contract for two more seasons; I'll work to offer always the best".
In four and a half seasons, Angelo Lorenzetti has already collected 222 appearances on the Trentino Volley bench, winning 71% of the official matches.
Trentino Volley Srl
Press Office