Trento, 02 May 2021
2021 Champions League, notes and statistical curiosities after the Final in Verona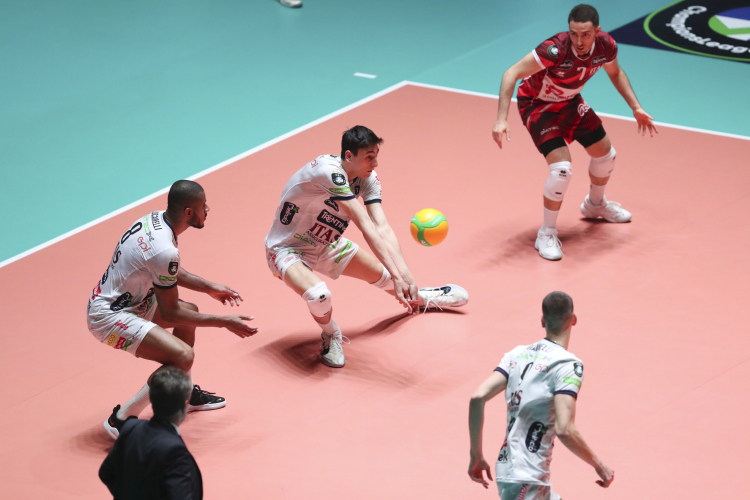 Some notes and statistical curiosities referring to the giallo-blù team after the 2021 CEV Champions League Final, won on Saturday 1 May 3-1 by GroupaAzoty Kedzierzyn-Kozle on Trentino Itas.
ON THE PODIUM. Trentino Volley closed its tenth participation in the Champions League by winning a podium position for the sixth time. In addition to the three gold medals obtained consecutively between 2009 and 2011, there are in fact also two silver medals (2016 edition and, indeed, 2021) and a bronze medal (2012 edition). In the other four circumstances, the giallo-blù race stopped on three occasions in the quarter-finals (2018, 2014 and 2020 editions, in this case due to the pandemic) and on one occasion in the round of 16 (2013).
BEST SCORER. With 21 personal points, result of 50% in attack, 3 blocks and one ace, the opposite spiker of Trentino Itas, Nimir Abdel-Aziz, was the best scorer of the Final, thanks to three more winning balls than MVP Aleksander Sliwka. Therefore the Dutchman has legitimized the absolute first place in the scorers' ranking that he was already helding before the Final, thanks to 209 points in fourteen games.
STATISTICS THAT DECEIVE. The scouts of the match tell a different story from the one that emerges from the final result. Numbers in hand, in fact, Trentino Itas and GroupaAzoty were equivalent to block (9 to score on each side) and serve (4 aces and 25 errors for Trento, 4 aces and 22 services out for the Poles), while in the fundamental attack and reception Lorenzetti's team did even better: 55% against 52% of the opponents at the net, 57% against 51% of the Polish team in reception.
7 MONTHS AND ONE DAY. This is the period of time elapsed between the first and last match played by Trentino Volley in 2021 CEV Champions League. The long giallo-blù race had in fact begun on 29 September (first match of the first preliminary round, won 3-0 at the BLM Group Arena against London), then also passing through the Amriswil bubble (in Switzerland) in October, the home concentration of December, the one in Germany in February and the trips to Berlin and Perugia, then end on May 1st in Verona. Never before this season had the European adventure of the Via Trener Club been "temporally" so long.
841. Nimir Abdel-Aziz scored many points in his first season in the Trentino Volley jersey. Only one player, in the previous twenty seasons of activity of the giallo-blù Club, had ever achieved more in a single year: Matey Kaziyski, who scored 852 times in the 2009/10 season in which, however, he had played in 55 official matches. The average points per match of the Dutch opponent is therefore even better (18.2 against 15.4 of the Bulgarian spiker), taking into account that he has played in 46 games and in four of these he covered the role of setter.
Trentino Volley Srl
Press Office