Trento, 04 May 2021
The President Mosna to "RTTR Volley": "10 days to sketch out the future"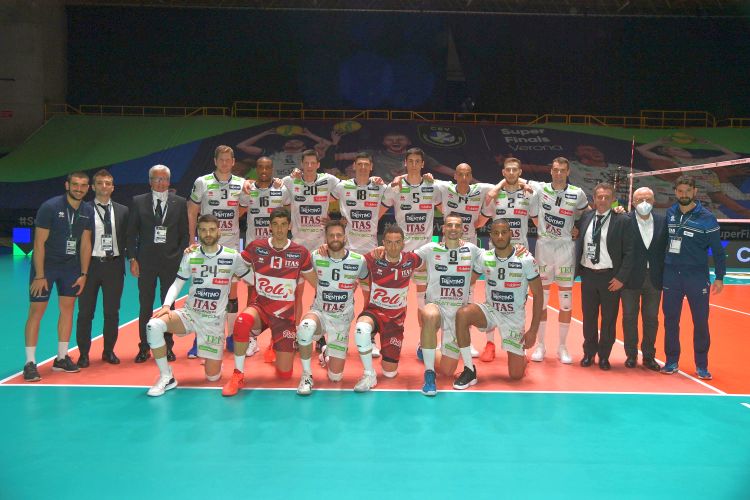 On Monday evening, the President of Trentino Volley Diego Mosna was the guest via Skype of the last seasonal episode of "RTTR Volley", the tv show broadcasted by RTTR – gialloblù media partner. Here are some of the most interesting points of the interview, which was made by the host Sara Ravanelli.
FINAL OF CHAMPIONS LEAGUE. "It's normal that we have disappointment and bitterness for not having achieved a victory that we thought might be within our reach. I hope that, as the days went by, these negative feelings disappear and left room for a different awareness. I give credit to our opponents, but we objectively lacked something, just as happened often in the decisive moments of this season. The difference lies in the small details but also in significant factors, like making an ace instead of missing a serve. I thought that, after the success of the third set and the good start of the fourth partial, the match would be played on equal terms; but this was not the case. It was a great occasion to end the season well and obtain a result that instead misses in the overall report of a team that was built to win. Honor to the Zaksa, while we have to do many considerations now".
ANALYSIS. "Some players could not boast the necessary experience at these levels, but it was particularly the team that has lost some certainties. At a certain point, it wasn't easy for Giannelli to choose who to give the ball to and this happened during too many important matches. It's a factor on which we will have to discuss, even calmly. We have our responsibilities, me in the first place; it's still too early to find a new mentality, but the result speaks clearly".
LORENZETTI. "We have just confirmed him; we are convinced of the quality of our coach, who, during the match, mustered the team many times to incite it".
MATCH PACE. "I don't think that not having played official matches for almost a month has been a decisive factor in the defeat in Final in Verona. During the season, we often complain that there isn't enough time to train, instead this time we had prepared the match with great care, also from a tactical point of view, so I don't want to search for this type of alibi".
EUROPEAN RUN. "Our run in Champions League was long and very important. We did well and I don't have anything to complain about the run of this season, considering that we had to deal with Covid, which affected everyone, not just us. Shame just for the last missed step, but I'm sure that time will heal this disappointment".
ECONOMIC SITUATION. "In our seasonal budget, we had predicted to have at least 50% of the precedent seasons regarding the proceeds of tickets; this didn't happen because the venues remained closed for all the championship. We had obviously spent important sums regarding Covid prevention and this was surely a factor that must make us reflect, also in function of the next sporting year. We must quickly decide upon the usable budget for 2021/22 season, but we surely aren't going to take leaps of faith. Trentino Volley has never done that. The board of directors will meet soon, and we will decide what to do; I believe that in ten days we will have clearer ideas".
AUDIENCE. "To date, we still don't know if we will be able to count on the presence of our fans at the venue next season and this obviously is an important aspect to know what type of championship to face and with which team to play it. I'm not so sure that the venues will actually open, and, without certainties, we can't build much. We are going to use extraordinary caution to organize the next season, as it should be".
Trentino Volley Srl
Press Office