Trento, 15 July 2021
Kaziyski: "It was time to wear my number one jersey of Trentino Volley again"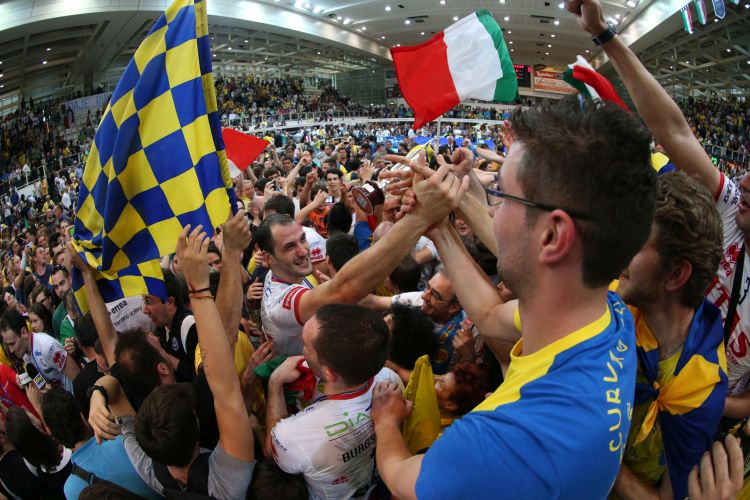 The first interview again as a player of Trentino Volley to Matey Kaziyski. His return was made official today.
Welcome back home Matey!
"Thank you, it was time to wear my number one jersey of Trentino Volley. It had spent too much time in the closet".
With what goals?
"There are many, I feel that my time with this Club isn't finished yet. For example, I want to exceed 5,000 points (currently he scored 4,945 points, ed), but above all I want to offer my contribution to keep the team always at a high level. After many journeys, it was time to come back home, and now I will concentrate on everything that concerns the work in the gym. Helping the team and doing well every day will be my first goals".
Was there a particular reason that prompted you to return this summer?
"I have been travelled the world, but I always kept here my home and the one that I consider my first reference home. In my head, I always thought that sooner or later it was right to play again here to complete the circle of my career. I've travelled the world quite a bit, now I want to stay in Trento".
What is the best memory you have in your mind of your previous eight seasons in the yellow-blue team?
"I don't have any doubts, my first day that I arrived in Trento, because I immediately felt wonderful sensations not only with respect to the city but also regarding the club and fans, who were immediately numerous to welcome me. They immediately made me feel like a person from Trentino and I don't forget it: it was a very strong emotion".
You will play in a completely renewed team compared to last season...
"The first thing to do will be quickly becoming a team and finding a work and play style immediately to be competitive. I will make myself available to my teammates, for me it's a new experience, still different from the past. A Matey Kaziyski 3.0, even more charged and eager to see the fans at the stadium again. I hope that all of this can happen soon".
Trentino Volley Srl
Press Office