Trento, 17 July 2021
Zenger: "Trentino Volley, the great opportunity of my career"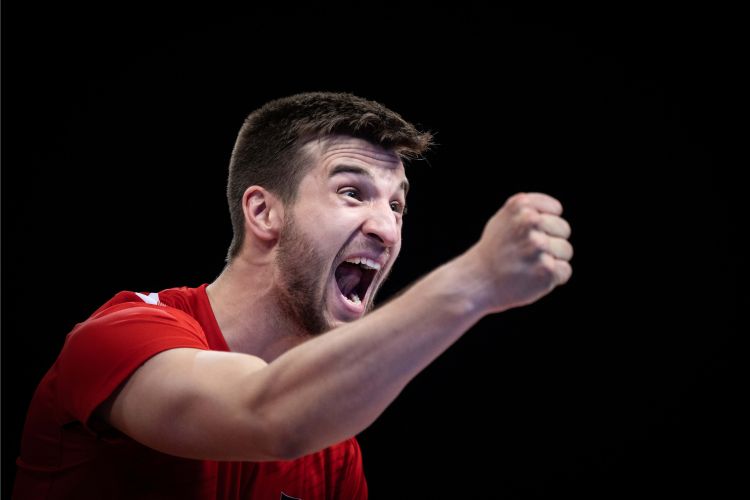 The first interview as a player of Trentino Volley to Julian Zenger, German libero twenty-four years in August, who was made official today.
Welcome to Trento, Julian. What are the feelings that you are living after the sign of the contract?
"Very good, I'm happy because a dream comes true: playing in the Italian championship and doing so with Trentino Volley, which is one of the most successful and famous clubs in the entire world volleyball scene, as demonstrated by the many important results obtained over the years at an international level".
How was created the opportunity to become a player of Trentino Volley?
"I already played two good matches against Trento during the quarterfinals of the last Champions League, an occasion that allowed me to be familiar with the city, the arena, and the environment. Between May and June, I disputed a good VNL 2021, and I imagined that these circumstances in the latest gave me this chance. This is a great opportunity for me; I couldn't say no to a proposition like this".
Did you already follow the Italian championship?
"Yes, I saw many matches in streaming and on tv, and it's surely the most beautiful and competitive there is. It's wonderful to think that I will be able to play as a protagonist in one of the teams that has always been able to have its say to the end. When the opportunity arose to sign for Trentino Volley, I also spoke with the staff of the German national team, which is made up of many Italians who know Trento like Giani and Ciamarra. They made me understand that it was a great chance not to be missed, but I was perfectly aware of it".
Can you tell us more about yourself? What kind of player and what person are you?
"I'm a perfectly normal guy, very easy-going, who likes the sport he practices. From a technical point of view, I define myself as more libero of reception than defence; surely, I have more room for improvement in this last fundamental. I'm sure that I can improve from all points of view during the next season, I will have many things to learn in a season like the one I'm about to live".
Trento boasts a great tradition of liberi, but in the past it had only a few foreigners in this role like Grebennikov and Bachmann. Is it an extra incentive?
"Bari, Colaci, Grebennikov, Rossini are players who have interpreted this role in a splendid way and are people to be inspired by. My goal is to continue in their footsteps, because it's easy to grow in Trento and doing so with training and the many matches that await us".
Michieletto, Lavia, Sbertoli, and now Zenger; there are many young people to valorise…
"It's a big challenge for all of us, not only for the Club. We have great room for improvement and I'm sure that we will help each other to become better. I believe that everyone sees the next season as a great opportunity to affirm ourselves at high levels".
When will you arrive in Trento?
"I'm back from a brief holiday; I've been in Greece but now I'm again in Germany because the national team returns to train in view of the European championship at the end of July. My goal is to continue that experience for as long as possible, so... I hope to arrive in Trento only at the end of September".
Trentino Volley Srl
Press Office