Trento, 31 July 2021
D'Heer: "What a dream to play in Italy, Simon Van de Voorde send me"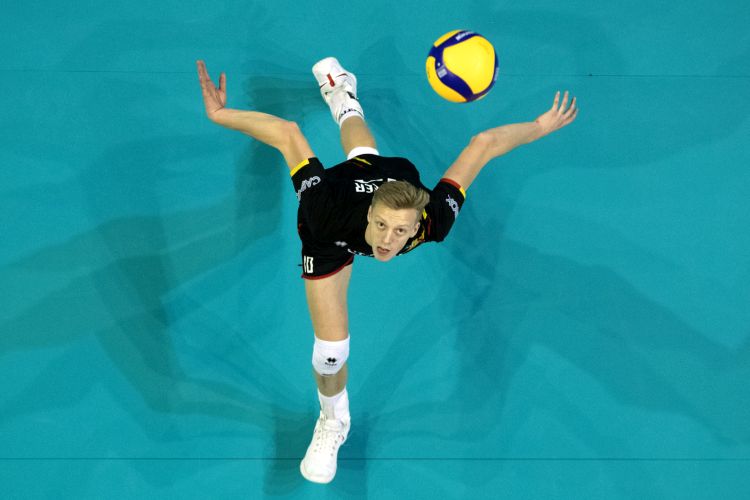 The first interview as player of Trentino Volley for Wout D'Heer, twenty-year-old Belgian middle blocker who was made official today.
Welcome to Trento, Wout; what represents for you the sign of the contract with Trentino Volley?
"A dream that comes true and a great opportunity to turn my career around. Until now I have never worn the jersey of a foreign club and starting to do it with a top team like this is fantastic. I was surprised by the call of the Company, but at the same time I was also honoured, because Trento is a team that has written the recent history of this sport, winning many international titles and played the Final of Champions League a few months ago. The SuperLega is the best championship of the world; it has always been my goal to play it, but to be honest, I think that it's the goal of all volleyball players. The level is high and there aren't simple matches; all that needs to have fun and improve".
Who advised you to accept the proposal of Trento?
"I didn't need advice because I was the first to be convinced that this was the best solution for me, but I talked about it not only with my agent Wijsmans, but also with Simon Van de Voorde. In the last season we played together in Aalst and his words were precious, having already lived two seasons with Trentino Volley (between 2015 and 2017, ed). He told me many good things about the Company, how it was organized, but also about the coach Angelo Lorenzetti. He offered me greater motivations as well; it was simple to accept".
Can you tell us more about you? What type of player and person you are?
"Volleyball is my big passion, I like not only playing it, but also watching it. I'm a young middle blocker and therefore I have to improve from all the points of view, but at the same time I'm very motivated to do it. I must surely grow to become more constant; blocking and attack are my best fundamentals. I'm a friendly person outside the gym who likes to be with family but who also likes to have new relationships and friendships. Over the years I have simultaneously continued the sports and the school career. I have been studying podiatry and I'm a fan of football and cycling as well. My idol is Tom Boonen".
You have already won many times with the Youth National Teams, and, especially, you have often faced subnet your peer and future teammate Alessandro Michieletto…
"I'm following what he's been doing at the Tokyo Olympics and I'm happy for him. We have played many games as opponents in Italy-Belgium; for example, I think at the tournament 8 Country of Camigliatello Silano, the Eyof of Baku in 2019, but also the European championship Under 20 of the last October. It will be a pleasure to continue our growth path together and it will represent an extra stimulus".
In Trento you can confront yourself with two expert teammates in your role like Lisinac and Podrascanin…?
"They are two of the best middle blockers in the world and I think that I can learn a lot from them, also from a technical point of view. Srecko is an exceptional attacker and Podrascanin has great blocking reading capacity. I couldn't ask for anything better and I'll try to steal some secrets from them".
When will you arrive in Trento?
"At the moment I'm already at work with the Belgian national team to prepare for the European championship, which will be played in the first half of September. However, when this manifestation is going to be over, I will have the opportunity to dispute the World championship Under 20 as well. It's a good occasion to participate in both competitions; when I finish the appointments with Belgium, it will take me half a day to go home and then leave immediately for Trento. I want to arrive as soon as possible to get to know the environment and the Company; I believe that all this cannot happen before October".
Trentino Volley Srl
Press Office