Trento, 07 September 2021
Acqua Maniva is the new Official Water Partner of Trentino Volley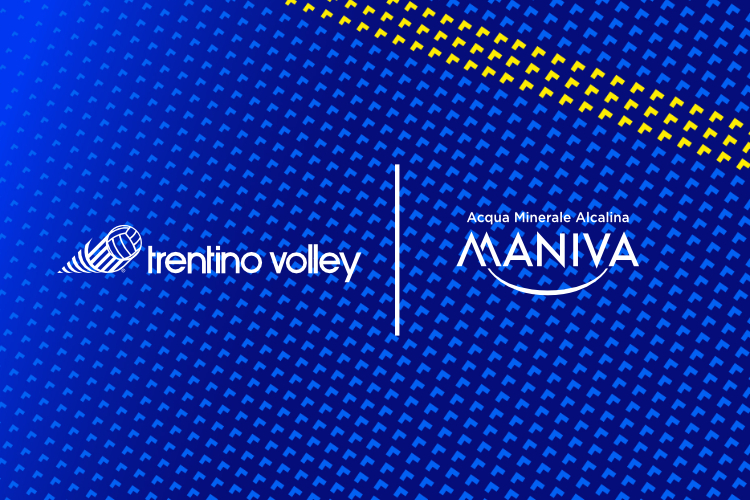 For the next two seasons (2021/22 and 2022/23), Acqua Maniva will be the Official Water Partner of Trentino Volley. For years close to the sports world, Acqua Maniva makes respect for the mountains a valuable choice to guarantee the high qualitative standards of its product, pure and light. The brand takes the name from this.
The new partnership foresees the exclusive supply and use of Acqua Maniva during training and the matches of the athletes of Trentino Volley and will permit to benefit a great exposure on the BLM Group Arena during the matches of SuperLega thanks to an adhesive on the floor in the serve zone, ensuring the constant product placement on the occasion of all the official public moments organized by the Club (press conferences and/or presentations).
"Born on the Brescia Alps and genuine expression of these lands, for Acqua Minerale Maniva it's a pleasure to support a national and international reality like Trentino Volley – said Michele Foglio, CEO of Acqua Maniva - . The pleasure combines with the hope that the organoleptic properties of our water can give a small daily help to the players. Mineral water must not only rehydrate, but also be an efficient element of the diet of the athletes. The alkalinity of Maniva pH8 makes this mineral water a valuable ally for rehydrating properly before, during, and after physical exertion and an aid to counteract the accumulation of lactic acid. I'm sure that the effort of the players and everyone in the Company is going to permit to reach new and more ambitious goals, filling with pride the entire community and those who, like us, have provided help".
Trentino Volley Srl
Press Office