Trento, 06 September 2021
Season 2021/22, here are the jerseys Erreà Sport for the pre-championship test matches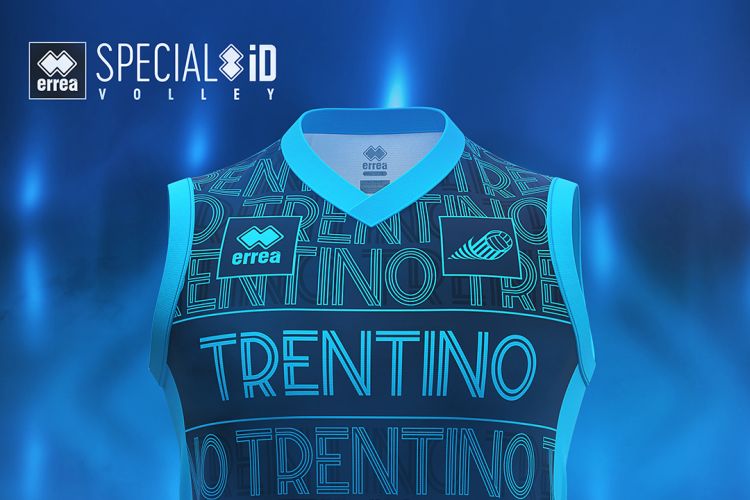 Between the many news, the start of the season 2021/22 is going to be characterized by a jersey made ad hoc by Erreà Sport that Trentino Volley will wear during the pre-championship friendly games.
The historic yellow-blue technical sponsor, after the success with the cities of the Italian basketball, will celebrate in this way the cities of the volleyball of which is partner (apart from Trento, there is also Milan in SuperLega), thanks to the first edition "Special Identity – City Id".
Identity and bond with the territory have always been key concepts for Erreà, which commits to producing every year hundreds of unique sportswear made ad hoc for its Clubs and professional Companies. The goal of Special Identity is to connect even more the fans and increase the identification of the city in its team.
Erreà Sport has therefore created for the occasion, in collaboration with Trentino Volley, a jersey dedicated and conceived for the pre-season 2021-2022: it's characterized by a design and a graphic based on the lettering, in this case with the name of the province.
Modern and impactful, the jerseys present the name of Trentino at the centre, repeating it hue on hue and using others colours of the same palette of the background. The colour of the "V" neck edging coincides with the one of the shoulder pads and the long one at the hips.
Like all Erreà clothing, this collection is also Oeko-Tex Standard 100 certified, the certificate that from 2007 sets extremely strict limits on substances harmful to health, guaranteeing a high level of quality and safety. The debut of the pre-championship jersey of Trentino Volley is going to be on 23 September in Padua against Kioene.
Trentino Volley Srl
Press Office