Trento, 09 September 2021
Preparation, for a week also Zygadlo in group with the yellow-blue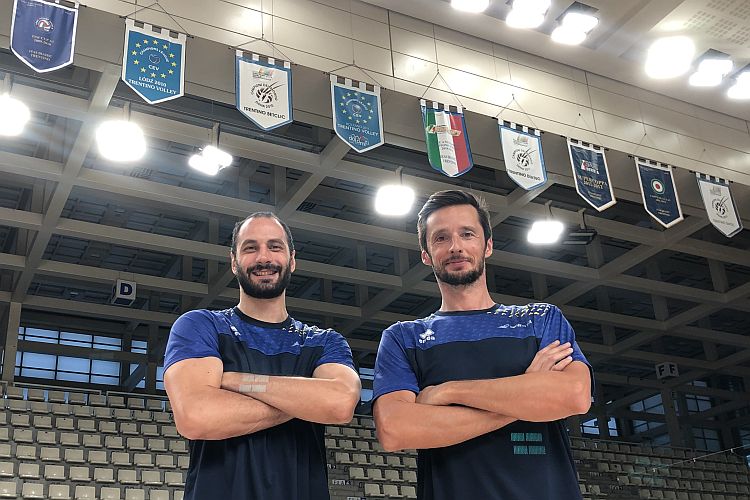 For the next seven days, the group that undergoes the pre-championship preparation can count on a further player of quality. From today, also the setter Lukasz Zygadlo, unforgotten protagonist of many yellow-blue successes, trains with Itas Trentino at the BLM Group Arena; in the forthcoming season, the Polish setter (who has played 191 matches with Trentino Volley between 2009 and 2015, contributing to the win of 11 titles) will play in the Qatar Sport Club in Qatar. Before starting his third consecutive Asian adventure, he asked to train for a week in Trento (where he still has an apartment and where he thinks to live at the end of his career) under the coaching of Angelo Lorenzetti, who gladly accepted the request.
"I'm grateful to this Club for what it gave me in the past and for what it still gives me today – said the setter - ; for seven days I can continue here my preparation with the aim of improving my physical and technical level in view of the beginning of my new adventure in Qatar. I find again Trento in these latest days, I haven't seen it for nearly two years because I was away from Italy due to the travel restrictions for Covid-19. Trentino Volley will always remain in my heart and in my interests, so much so that I continued to follow its results and events from Qatar. The team composed in summer with the market has good qualities and I'm sure that it can develop in the course of the season. There is a new setter like Sbertoli, who I've seen in action during the Tokyo Olympics because he has played as a regular the match against Poland. I commented it live for a national tv and he offered me good sensations; it has been long that I heard very good things about him and I had my confirmation of what was being said".
"During my six seasons in Trento, I had the luck of winning a lot, but Champions League 2010 is definitely the trophy I'm most fond of, the one that we won in Lodz in my country – continued Zygadlo - . Playing here and winning every type of manifestation has been great, especially for the relationship that has been created with the environment and fans. These are things that remain close to the heart and I will always root for these colours. The SuperLega? At this point, simple championships don't exist, but surely the Italian one remains the most competitive, beautiful, and difficult; all the matches are of high level and need to be prepared with great attention. In my long period of stay in Trento I have improved more than in any other experience".
Trentino Volley Srl
Press Office