Trento, 17 September 2021
CEV Champions League, Friday in Ljubljana the draw of the five pools of the main phase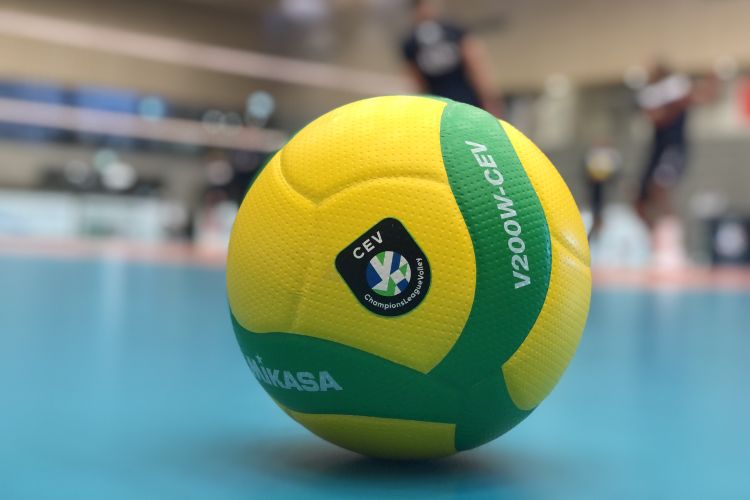 The first official act of the eleventh participation ever for Trentino Volley at the CEV Champions League is going to be celebrated in a week, Friday 24 September, in Ljubljana. At 18 (Italian hour), in the Slovenian capital, there is going to be the draw of the five pools of the Main Phase of the edition of the biggest European competition per Club, which the yellow-blue Company will play for the third consecutive season and with the role of defending vice-champion.
In the ballot box there are going to be inserted twenty formations: eighteen directly admitted to the pools phase (among them Trentino Volley, which will participate with the registered name "Trentino Itas") and the two qualified from the preliminary rounds that start already on 22 September. The settlement of the five pools is going to be made by dividing the twenty participating teams into four different categories; every pool will have a formation of all the four categories, drawn up on the basis of the CEV ranking referring to the results of the 2018, 2019 and 2020 editions of the tournament. In the first category there are the five tops of the league; being the third Italian team admitted to the event, Trentino Volley will however be part of the fourth category in which Novosibirsk, Warsaw, and the two teams that will qualify from the preliminary rounds have also been included. In the draw there is no type of limitation based on the nations and therefore Trento could happen in the same group as Civitanova or Perugia.
Below the composition of the four categories of the draw:
First category: Cucine Lube Civitanova (Italy), Dinamo Moscow (Russia), Jastrzebski Wegiel (Poland), Sir Sicoma Monini (Italy), Zenit Saint Petersburg (Russia).
Second category: Berlin Recycling Volleys (Germany), Ziraat Bankasi Ankara (Turkey), Groupa Azoty Kedzierzyn-Kozle (Poland), VfB Friedrichshafen (Germany), Fenerbahce HDI Istanbul (Turkey).
Third category: Knack Roeselare (Belgium), As Cannes Dragons (France), Ok Merkur Maribor (Slovenia), Vojvodina NS Seme Novi Sad (Serbia), Grenyard Maaseik (Belgium).
Fourth category: Trentino Itas (Italy), Lokomotiv Novosibirsk (Russia), Verva Warszawa Orlen Paliwa (Poland), and the two teams qualified from the preliminary rounds.

These are the seventeen teams that will play the preliminaries of 2022 CEV Champions League: CEZ Karlovarsko (Czech Republic), Olympiacos Piraeus (Greece), Shakhtior Soligorsk (Belarus), Ford Levanta Sastamala (Finland), Sport Lisboa and Benfica (Portugal), Hebar Pazardzhik (Bulgaria), Uvc Holding Graz (Austria), Mladost Zagreb (Croatia), Draisma Dynamo Apeldoorn (Holland), Budva Budva (Montenegro), Ok Mladost Brcko (Bosnia-Herzegovina), Cdv Guagas Las Palmas (Spain), Csm Arcada Galati (Romania), IBB Polonia London (England), Bigbank Tartu (Estonia), Lindaren Volley Amriswil (Switzerland), Rieker Ujs Komarno (Slovakia).
The pools phase starts on first December 2021 and ends on 16 February 2022. The first classified of each of the five pools plus the three best runners-up will access the quarterfinals. The venue for the Final has not yet been established (scheduled for May 22nd). The draw will be broadcast live on CEV'S YouTube channel.
Trentino Volley Srl
Press Office