Trento, 22 September 2021
Preparation, Thursday afternoon the joint training behind closed doors in Padua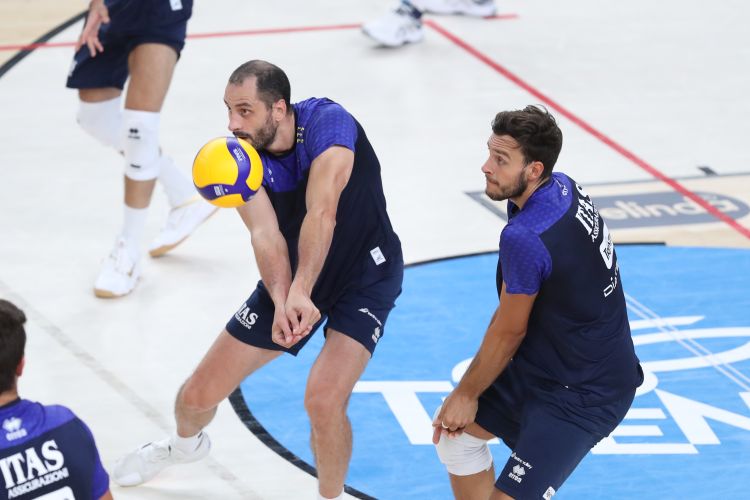 After thirty-one days of preparation, it arrives the moment of the first seasonal test for Itas Trentino. To inaugurate the yellow-blue season, albeit in an unofficial way, will be the joint training at home of Kioene Padova, which takes place in the afternoon of Thursday 24 September at the Kioene Arena.
The session of training will take place in accordance with the written protocols of Fipav; for this reason, access inside the stadium is going to be permitted only to players and to the restricted staff of the two teams.
The yellow-blue formation will present itself in Padua still without eight players who have participated at the European. You can see on the field the setter Sperotto, the opposite spiker Albergati, the spikers Kaziyski and Cavuto, the libero De Angelis, and some players of the Youth Sector like the middle blockers Coser, Dell'Osso, and Simoni, the spikers Parolari and Bonizzato, and the setter Depalma.
On the other side of the net, Padua can use a roster closer to what it will use in SuperLega 2021/22, having to do only without the Italians Bottolo, Crosato, Gottardo, and Schiro (the latest three busy with Under 21), but with the Germans Weber and Zimmermann already available after having concluded the European 2021 at the quarterfinals against Italy.
Trentino Volley Srl
Press Office