Trento, 04 January 2022
Week without matches, the team is working to improve physical and technical conditions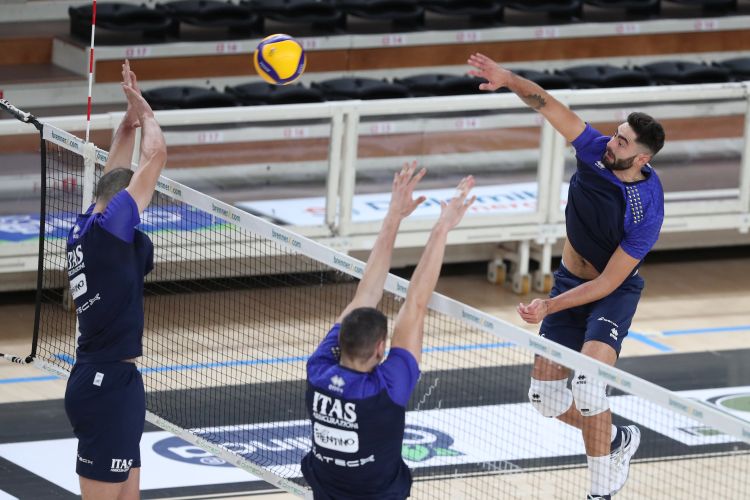 This week, that has started on Monday with an evening session in weight room at BLM Group Arena, should have been with a double match in regular season SuperLega Credem Banca for Itas Trentino.
The many Covid-19 infections that have touched both Cucine Lube Civitanova (that the yellow-blue team should have met on Epiphany's Day) and Kioene Padova (match scheduled on 9 January in Veneto) have forced to put off both the away games. The technical staff has quickly rescheduled the work's program of the six next days and the team will take advantage of it to improve its technical and physical conditions.
For this reason, the yellow-blue players will do a double training today and on Saturday, one in the court on Wednesday and Friday's afternoon and one in weight room on 6 January in the morning. There will be time for a full Sunday of rest during the weekend.
The next official appointment is the one of the third round of Pool E of 2022 CEV Champions League, scheduled on Thursday 13 January at 20.30 at BLM Group Arena against the French Cannes (match included in second round ticket season).
Trentino Volley Srl
Press Office