Trento, 07 January 2022
Lorenzetti: "Working, in order to exploit even better the potentialities"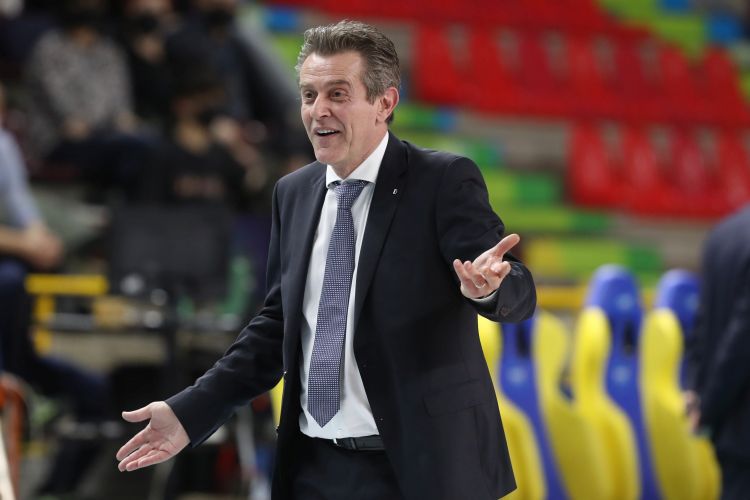 "It doesn't happen every season to have, especially at the beginning of January, so many days without official matches. This is a surprisingly long time, that we must try to make the most of in the best possible way – explained coach Angelo Lorenzetti this afternoon to the michrophone of Trentino Volley TV – and I don't deny that this topic has been discussed many times with the players. When you are used to agonism, you sustain the few training sessions avaible with a peculiar intesity, that you probably can't always repeat when you are able to afford more time as it happens now. The focus is, therefore, on performing quality sessions, than quantity sessions, in order to keep a suitable rythm to go back on track in the best possible way. Before the beginning of the championship, I was curious to see the answers that I would get after proposing to the team a sextet, that included regularly the use of three hitter spikers; and it is true that the outcome of this regular session must be interpreted because of so many factors that took over, but, at the same time, we must admitt that this team has done really well in the first fourteen days of the tournament. Of course, we must not rest. We must continue to work hard, but I can't hide my satisfaction, also because the development of our project has ì, sometimens, been slowed by some accidents. I believe that this whole time of work can make us understand which unfulfilled pontial this idea of game has".
"In the first half of the season. Itas Trentino has proven to be a very effective block, but in this case the specific credits to the coach are few, because historically my team is not endowed of this feature – continued the coach - . Therefore, there is a lot of high quality from every single player, as it it's well shown by statistics, that the staff tryes to make the best use of, even when the matches are organised tactically. The next one is the Champions League on the 13th of January, against Cannes, an appointment we must not fail, because we know very well how important is to get always the best scores possible in this kind of event, if we want to pass the round. We want to be away in Instanbul at the end of January without any stains; to do so we absolutlely need 3 scores on Thursday evening. Without forgetting the value of the French team and the beauty of being able to compete in this occasion, wich is not always to take for granted".
Trentino Volley Srl
Press Office