Trento, 22 January 2022
Lorenzetti: "At the beginning we had highs and lows, then..."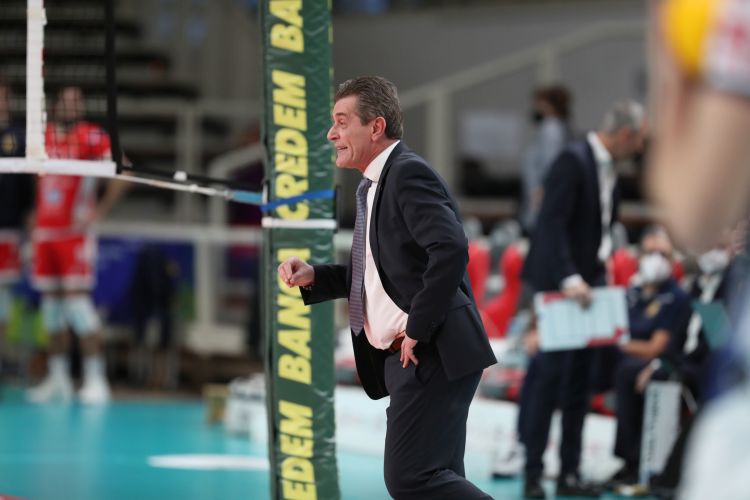 "At the beginning we had highs and lows, a little bit because of us and a bit because of Ravenna's ability that was able to make things difficult for us with the variations of their service," so said the trainer Angelo Lorenzetti at the end of the match. "Our set out hasn't had such low indicators for a lot of time and this is the reason why we risked to lose the first two sets. From the final phase of the second set we loosened up, finding once again the right strength. Anyway, this match was a good one. It has underlined our pros and cons also in view of the match of mid next week in Champions that wait for us in Istanbul."
The next event of Championship for Itas Trentino is set for Sunday January 30th at 8.30 p.m. in Monza in order to play against Vero Volley in the match valid for the nineteenth turn of regular season. The match in Monza will be preceded by the one that must be played in Turkey on Wednesday 26th at 5 p.m. on Fenerbahce's court for the fourth day of Pool E of 2022 CEV Champions League.
Trentino Volley Srl
Press Office