Trento, 28 May 2022
The biennial renewal of the contract for Marko Podrascanin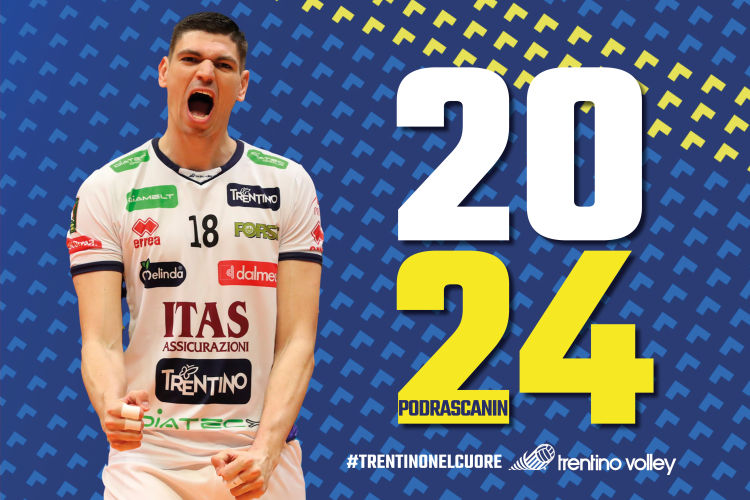 Marko Podrascanin's solid block and his famous shot in the first half will continue to be two important weapons at the disposal of Trentino Volley. Even the Serbian middle-blocker, Oreste Cavuto has already done before, has signed the biennial renewal of the contract.
Its confirmation at least until 2024 will guarantee experience, quality and humour to the team, which have been always recognized as the qualities of the "Potke". During the first two seasons in Trento, Podrascanin stood out as the player who has scored most points at block (180 winning blocks) and one of the middle-blocker with the higher percentages of all.
"Podrascanin is a fundamental element for our team, he daily offers his experience and class – these are the words of the President of Trentino Volley Bruno Da Re - . One of our priorities was the renewal of his contract, because we are sure that he is very important even for what he can instill to his teammates, besides being one of the best players of his role."
"I have always been happy in Trento – explained Marko Podrascanin - ; I have always felt the love of this environment for volleyball and its team since the first day I came. I have perfectly understood why Trentino Volley can continue aspiring to big results; therefore, I have decided to renew my contract because I think that the management has built an extraordinary team. Over the last seasons, we have made great strides in order to improve our level and I think that the victory in SuperCup and the other wonderful results in the placement have proved it and they are also a good omen for our future".
Trentino Volley Srl
Press Office