Trento, 29 May 2022
Champions League, Lubiana SuperFinals record for audience reached: 17 million!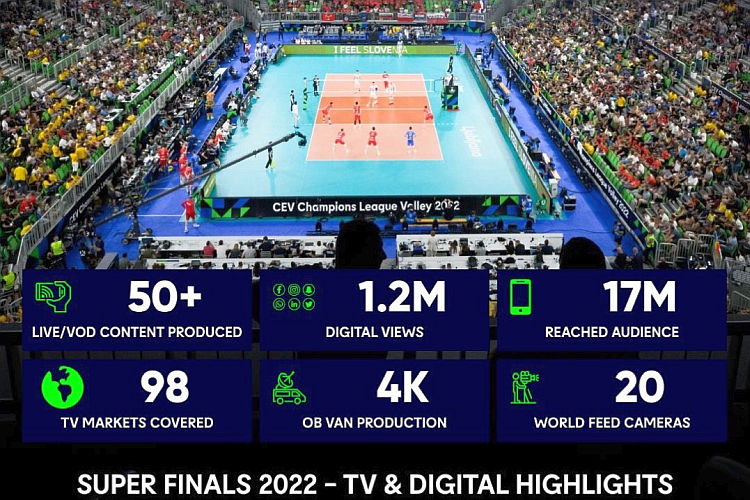 The SuperFinals of 2022 CEV Champions League, played last May 22 at the Arena Stozice in Ljubljana, did not reserve the desired result, but still offered Trentino Volleyball a visibility never before guaranteed by a single match.
According to data released by advisor Infront, which produced and broadcast the event in the Slovenian capital on behalf of the CEV, the challenge between Grupa Azoty Kedzierzyn-Kozle and Trentino Itas was able to count on a total audience of 17 million people, reached through any type of device: TV, computer, smarthpone and tablet.
Contributing to the success of the event was a truly innovative TV production, made in 4k and through 20 different cameras, and the extensive use of the latest and most sophisticated technologies, all capable of creating a unique experience for the fans who followed the event from home. As many as 98 television markets were covered thanks to the signal radiated from Lubiana.
Trentino Volley Tv, the Gialloblù's official YouTube channel, also contributed to the media success of the event with its videos; suffice it to say that in the last seven days the videos of the company's web TV have recorded a total of 82,000 views for 3,991 hours and a net increase of 102 subscribers.
Trentino Volley Srl
Press Office