Trento, 26 September 2022
Laurenzano: "I'm looking forward to Sunday, for the debut"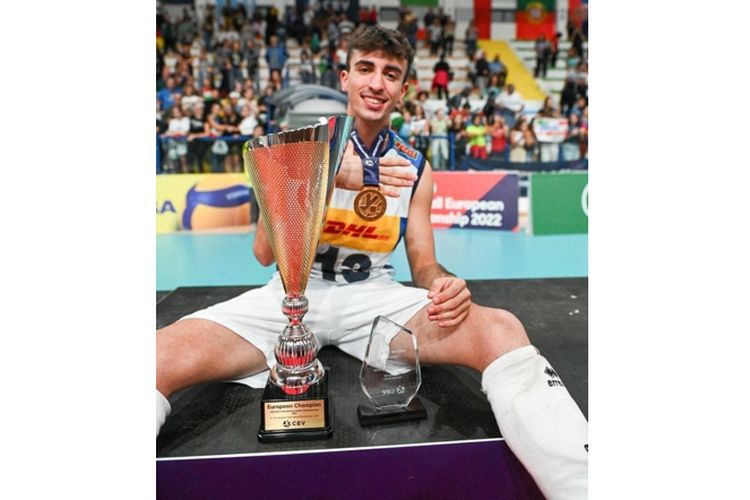 "When, in these past weeks, I saw Lavia's, Michieletto's and Sbertoli's Italy winning the World Champion title, I told myself that I didn't want to be beneath and that I also wanted to arrive in Trento with an important golden medal to celebrate with my new teammates – explained Gabriele Laurenzano in his first day in Trentino - . I made it and I'm thrilled; I couldn't start my first week of work at BLM Group Arena any better. This golden medal rewards me for an intensely lived summer, among colleges, training sessions and matches; we have been working in the gym since mid-June in order to pursue our goals and it was amazing to wake up today and realise we won it all: Youth Olympic Games and Under 20 European Championship''.
"A long and demanding season lies before us, but for a young player like me, being able to compete for all of the main events, including The Italian Super Cup and Champions League, it will be an amazing experience – concluded the new libero - . I'm looking forward to Sunday, for the debut at home against the Siena team".
Trentino Volley Srl
Press Office